As a travel agent, you are likely familiar with the risks involved in owning a travel agency or being a home-based independent agent. The importance of having travel agency contracts in place cannot be overstated!
Contracts help to protect both you and your clients and can help to avoid disputes down the road related to their travel arrangements and the travel services you provide.
In this blog post, we will discuss the benefits of using contracts in your travel agency, and how they can help to keep your business running smoothly and your health and well-being intact!
All businesses face some risk of being sued, but travel agents may be at a higher risk due to the nature of their work. When you book travel arrangements, they are not only entrusting you with their vacation experience, but their money. If something goes wrong with their trip, they may hold you responsible.
THE most important thing you can do is to have a written contract with your clients to not only protect both you and your customers but avoid disputes down the road.
Before you start training on destinations and diving deep into supplier offerings, first and foremost, you should set your business up the right way!
If you've been in the business a while and piecemeal agreements or have never used anything at all…
STOP. DOING. THIS!
When you purchase a home or a car, do you ask your insurance agent if you can write the policy yourself and incorporate other language you found on the internet? Or, do you simply forego insurance altogether?
Booking travel without having a solid travel agency terms and conditions in place is financial suicide and can lead to losing a business you love, or worse personal ruin.
Contracts and waivers are the foundation of your business. The terms of your contracts govern every interaction you have with a client or customer. They cover things like customer refunds, cancellations and chargebacks, force majeure, limitations of liability, who is responsible for what, legal disclaimers and waivers, dispute resolution, and much more!
If you don't have legal documents in place, you have no legal recourse, and that can lead to disaster for you, and everyone involved!
Maybe you think you can get by with copied templates you found on the internet or crafting your own. But why risk it everything you're working for when you can keep your business safe and secure with Travel Industry Solutions in just minutes. All our travel industry contracts are drafted by travel attorneys, and you can rest assured that our agreements will help you comply with applicable laws, reduce unneeded costs, and mitigate the risks involved with owning a travel business.
What is a contract?
Maybe you think you can get by with copied templates you found on the internet or crafting your own. But why risk it when you can keep your business safe and secure with Travel Industry Solutions in just minutes. All our contracts are drafted by travel attorneys and you can rest assured that our agreements are continuously updated, help you reduce unneeded costs, and mitigate the risks involved with owning a travel business.
Travel Agency Contracts and Waivers: The Big Four
In the travel business, the most used contracts include: a travel services agreement, client terms and conditions, planning fee agreement, and a travel insurance waiver.
Think of your Travel Services Agreement (TSA) as a short form that links to your full terms and conditions. The best way to describe a TSA is that it's much like the short form terms you agree to on a website before making a purchase, which links to the company's full terms. Your customer agrees to this form, whether through e-signature or pen and ink, which then links to your terms and conditions.
Your client Terms and Conditions can be used as a standalone contract, or in conjunction with your TSA. Have you ever considered what would happen to you and your business in the event of a chargeback? Would your client come after you for events beyond your control? What protects you in this event? Will you be responsible for travel delays, weather, illness, or previous criminal records? Who bears responsibility for a full refund on your clients' services? If you are sued, how much can be recovered? Limitations of liability are crucial to include in the agreement to limit your burden to the commission you've earned on the trip. These are just a few key pieces a solid terms and conditions will cover. The bottom line is a travel agency terms and conditions outline the terms of your relationship with your clients, the responsibilities of each party, and is the one you should never go without!
Travel insurance has never been more important than now. Sure, you can rely on the travel insurance providers to give you a free and incomplete travel insurance waiver template; it's better than nothing. However, having an enhanced Travel Insurance Waiver that takes it a step further with a few key points that clearly spells your role and the what ifs when the client declines coverage gives you an added layer of protection.
If you charge planning fees, having a Planning Fee Agreement or Plan-to-Go Agreement in place that references your fee schedule and your terms and conditions is important. The last thing you want is to do is go all the way through the planning and booking process and then not get paid because there was no agreement in place!
Why Should You Use a Travel Industry-Specific Contract?
Travel agency contracts are designed to protect you from the unique risks associated with running a travel business. They consider things like the customers' responsibility to understand country entry laws, how each service provider fits into the equation, industry specific waivers and disclaimers, chargebacks, and cancellations. Generic contracts simply don't offer the same level of protection.
TIS' industry-specific contracts are written in plain language that is easy to understand. This is important for both the travel agent and the customer. Generic contracts often contain legal jargon that can be difficult for a layperson to understand.
Additionally, our industry-specific contracts are available for instant download, which means you can get started using them right away. Having a general attorney craft your agreements will be time-consuming, expensive, and lacking in the industry-specifics you need.
How to Use Contracts and Waivers in Your Travel Business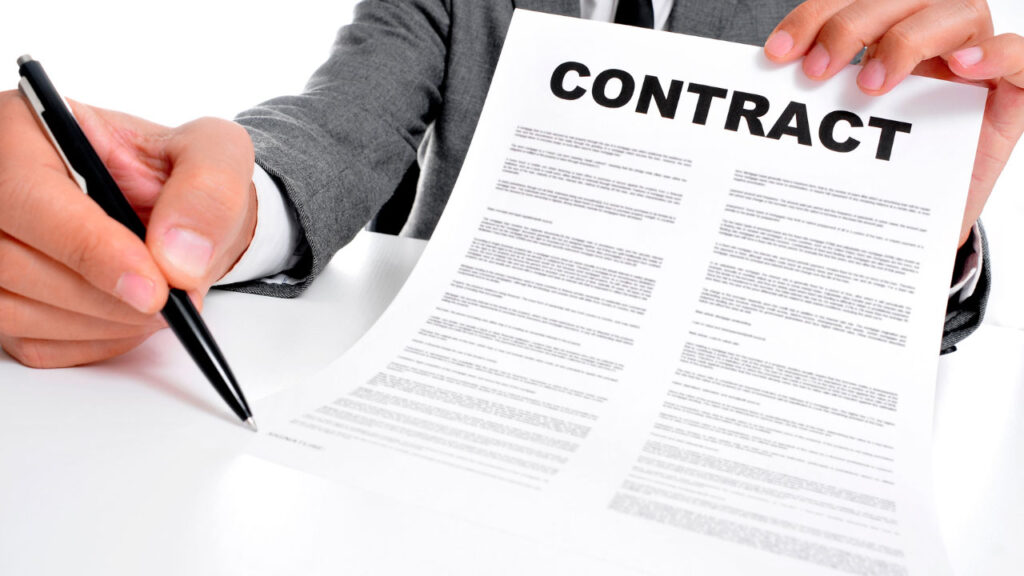 Now that you know a little bit more about the most common types of travel agent contracts, let's look at how you can use them in your business.
The first step is to decide which contracts and waivers you need. As we mentioned earlier, the four most common types of travel agency contracts are the travel services agreement, terms and conditions, planning fee agreement, and travel insurance waiver. Depending on the services you offer and your business model, you may need one or all these contracts.
Once you've determined which contracts you need, the next step is to put them into action. Here are a few tips:
1. Use Contracts and Waivers at the Right Time in the Booking Process
One of the most common mistakes travel agencies make is using their contracts and waivers too late in the sales process. For example, some agencies wait until after they've already started working on a trip before presenting their clients with the TSA. This is a mistake.
Instead, you should present your contracts and waivers at the beginning of the sales process, preferably when you collect your planning fee, and/or before you've started working on a trip or before any payment has been made. This will give your clients ample time to review the documents and ask any questions they may have. It will also help to ensure that everyone is on the same page from the start.
2. Get Signatures in Person or Electronically (E-signature)
Once you've presented your contracts and waivers to your customers, it's important to get their signatures as soon as possible. The best way to do this is to have them sign the documents in person. If that's not possible, you can also get their signatures electronically using a service like Adobe Sign or DocuSign. Many travel industry CRMs also include e-signature and a form builder. Travel Industry Solutions is currently integrated with Travefy's form builder, which makes setting up and getting signatures on your forms quick and easy. You can save 15% on an annual subscription today with TISANNUAL15.
3. Keep Copies of Signed Contracts and Waivers on File
Once you've collected all the signed contracts and waivers, it's important to keep them on file. We recommend securing and saving them in a compliant system. You may also scan and save digital copies of all signed documents so you can easily access them if you ever need to reference them. You should also keep physical copies of the documents in a safe place, such as a fireproof filing cabinet or safe.
4. Review Contracts and Waivers Regularly
It's important to have your contracts and waivers reviewed on a regular basis to make sure they're up to date. Laws and regulations change all the time, so it's important to keep your documents updated to reflect any changes in applicable laws. We recommend reviewing your contracts and waivers at least once per year. At minimum, Travel Industry Solutions includes annual reviews and updates our forms as needed throughout the year. Plus, we give you guidance on how to execute your updated agreements, display your sellers of travel credentials, and collect planning fees.
Who needs to sign the "dotted line"?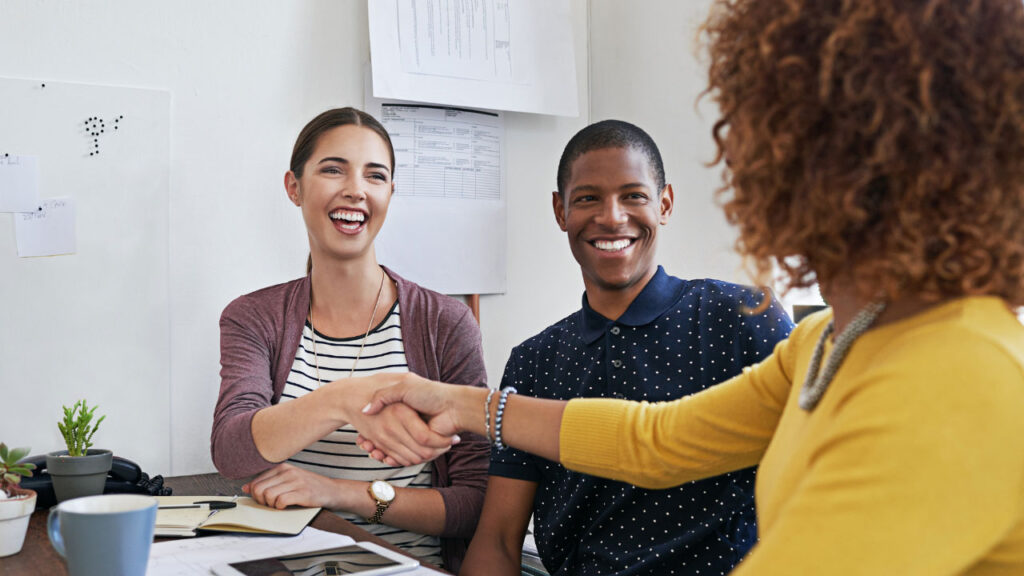 a client terms and conditions agreement and travel insurance waiver will help protect your travel agency and your customers.  
Your aunt is planning a family trip to Bora Bora, and she contacts you to take care of the details. You're excited to get started!
Since she's family, you don't need to have her sign all those contracts and waivers, right?
Wrong.
Even though your aunt is family, you should still have her sign a contract. This way, she understands her responsibility and there are no surprises down the road.
The same goes for group trips. Even if you know everyone in the group, you should still have them sign a travel agency client agreement, otherwise known as a terms and conditions contract. The contract will outline the responsibilities of each party and things like what will happen if someone needs to cancel. This way, there are no hard feelings, and everyone is on the same page.
Bottom line: it's always a good idea to have your friends, family, and clients sign a terms and conditions of booking travel services, plus a travel insurance waiver, especially if your clients decide to decline travel insurance.
If you need help getting started, we've got you covered. Check out our essential contracts and waivers crafted by a travel industry attorney– they're easy to use and customizable, are kept up to date with applicable laws for active Travel Industry Solutions members. Just add your logo, contact details, and seller of travel credentials, and you're ready to go! If you are a Travefy user, you can import our agreements with a single click!
Plus, don't forget about our other legal forms such as website policies, independent travel agent agreement, group leader agreement, and more. All are crafted and managed by attorneys in their respective areas of practice
Secure your travel agency today!
Now that you know how vital contracts and waivers are, it's time to benefit from the low cost and enhanced coverage offer by TIS… Today!
Our membership provides you with every tiny detail you need to make sure you're protected from messy legal implications. Check out all our legal forms here.
We also help you with:
· Client onboarding
· Processes that WORK
· Scripts to streamline your communications and save time
· Marketing
· …And so much more!
Sign up today! Still have questions? We'd be happy to chat. Send us an email at [email protected]. We're here to help!
P.S. We'd love to hear your stories! Have you been burned due to a lack of legal documentation? Let us know.