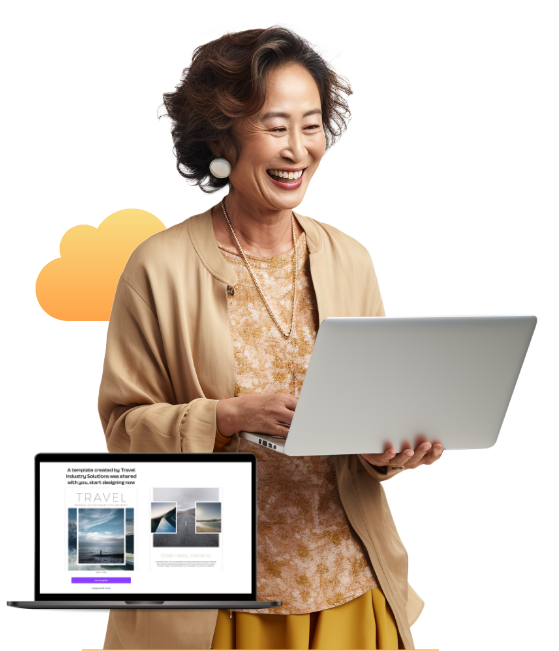 Staying organized is vital to meeting the demands of your clients quickly and efficiently. With our secure cloud platform, you can easily execute, store, organize, and access all your important documents in one place. Our advanced security protocols ensure that your data and client information remains safe and secure, giving you peace of mind as you manage your business operations.
E-sign for legal contracts
Say goodbye to the hassle of managing paper contracts! Our Cloud provides an easy-to-use e-signature feature for all your legal contracts. You can send contracts to clients, track their progress, and receive and save signed contracts with just a few clicks. Our e-signature feature is fully compliant with legal requirements and is designed to streamline your workflow, saving you time and effort.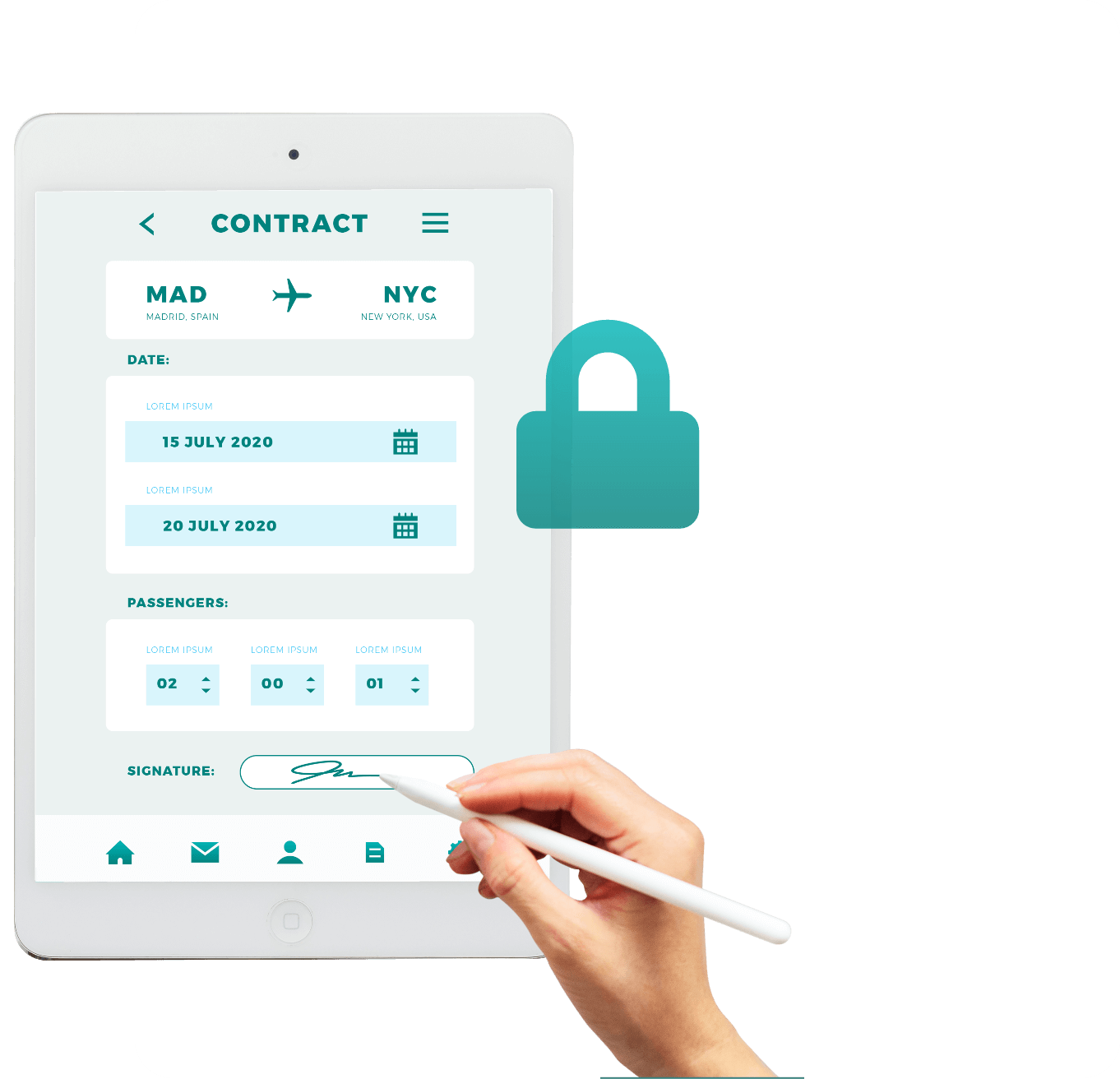 Resources to help you grow
In addition to our document management and e-signature features, our Cloud offers a wealth of soft skill resources to help you effectively run your travel business. You'll have access to email scripts, checklists, educational resources, marketing tools, and more—all in one convenient location. Our platform is designed to boost your productivity and streamline your workflow, so you can focus on delivering exceptional service to your clients.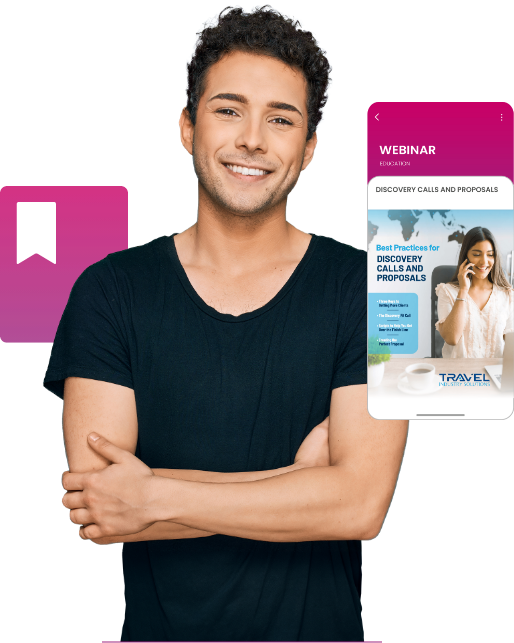 Protect your business.
Stay compliant with laws and regulations and protect your business from risk with our industry-tailored and warrantied legal contracts.
Collect signatures and payments.
Safely collect and retrieve payments using our tokenized credit card vault online and capture e-signatures on your legal documents with ease.
Save time and money.
Attract and retain clients with expertly crafted and proven workflows, email scripts, checklists, and forms so you can focus on what you do best!
Get organized.
Keep track of your legal contracts, customer payments, and business operations tools in one convenient place—the TIS Cloud.
Access relevant education.
Learn best practices for tackling your most pressing challenges with our tailored education, guides, and articles designed for travel sellers.
Get curated market insights.
Stay ahead of the curve by tapping into our insightful articles focused on travel trends, analytics, and business operations.
Ready to simplify, protect,
and grow your travel business?