Travel Agents have the unique opportunity to realize their business ambitions, but often lack knowledge of what is necessary for legal compliance and personal protection.
To make sure your dreams do take flight, we're breaking down the must-haves, should-haves, and crazy-if-you-don't-have legal prerequisites and safeguards to keep risk at bay.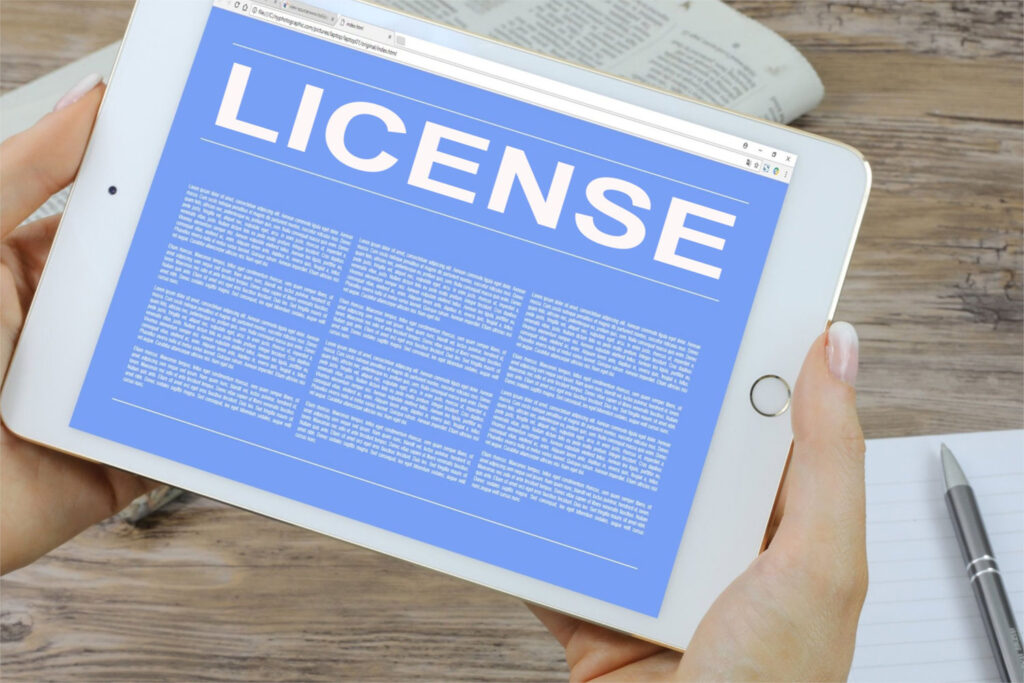 The Must-Haves: Setting Up Your Travel Business Legally
While there are no legally required certifications, credentials, or licensure obligations to become a travel agent in the United States, four states do have requirements. Navigating each state's rules can be more difficult than completing a 5,000-piece puzzle blindfolded. But don't worry, we're here to lay it all out for you.
Let's start with the first requirement: Proper seller of travel credentials in the four key states.
Even though there is no formal nationwide process for travel agents in the U.S., that doesn't mean there is no oversight whatsoever. Currently, there are four states that are seller of travel states: California, Florida, Hawaii, and Washington. This means that if you are operating in or selling to consumers in these states, you must register as a seller of travel. The laws also include a requirement that sales be regulated and may require consumer financial protections.
If you are a hosted agent, you will likely be using your host agency's credentials, and therefore, you are only subject to certain requirements. For instance, in Florida, you would file an exemption form since you are using your host agency's seller of travel credentials.
For more information on each of the key seller of travel states, click on the links below.
The following states have regulations that involve travel agent licenses and other requirements for your travel business:
Delaware
Illinois
Iowa
Louisiana
Massachusetts
Michigan
Nevada
New York
Pennsylvania
Rhode Island
Virginia
For example, if you open an agency in Delaware, an occupational license is required. Do you have a physical, storefront location in Louisiana? Then you'll need to pay an annual licensing fee. Trust accounts are sometimes a requirement in Illinois, and New York has specific rules about disclosures you need to provide to clients.
Your local Chamber of Commerce is a good resource for general business guidance and to get answers about state and local regulations for travel agencies. Laws for each state vary and may change at any time, so we recommend consulting with an expert in your locality before getting started.
The second requirement: Credentials to book cruises, hotels, and airline tickets.
If you want to book travel with specific suppliers, such as cruise lines and hotels, it is necessary to have specific credentials. IATA (International Air Transport Association), CLIA (Cruise Line International Association), and TRUE (Travel Retailer Universal Enumeration) credentials are the most popular. If you want to get into the airline ticketing business, you'll need your ARC (ARC Agency Accreditation).
Without these credentials, travel agencies may not be able to access all the travel products they need for their customers.
The third requirement: State or local licenses.
When it comes to the legal requirements of starting a travel agency, an important step that is often overlooked is determining which type of business structure you will have.
A sole proprietorship offers operational and tax simplicity, but no protection from personal liability. On the other hand, a limited liability company (LLC) provides flexibility, protection against personal liability, and tax benefits—but it requires formal establishment and some minor organizational paperwork. Some businesses choose to setup a corporation, which involves additional regulatory and tax matters.
No matter which type of business structure you decide on for your travel agency, it is important to make sure you register your business with the local or state government. This may include obtaining a business license. Your local chamber of commerce and secretary of state's website will provide information on the necessary steps to take when registering and setting up your travel agency business.
The Should-Haves: Home Based Travel Agent and Brick and Mortar Agencies
Having travel agent certification can give travel agents an added level of credibility and assurance that they are knowledgeable about their craft and have the necessary skills to provide their clients with good service.
Additionally, having a travel agent certification from organizations such as American Society of Travel Advisors (ASTA), The Travel Institute, Careers on Vacation, or other recognized organization can make travel agents more competitive in the travel industry, increase their chances of success, and make them more attractive to potential clients.
While certification programs are a great way to demonstrate your competence and authority, they are not all created equal. Finding a reputable program can be confusing when there are so many groups who have popped up over the past few years. You can count on TIS to break down the best ones out there.
American Society of Travel Advisors
American Society of Travel Advisors (ASTA) is well-known in the travel services industry, as they've spent nearly a century establishing themselves. ASTA's Verified Travel Advisor certification highlights ethics, regulatory competency, marketing, and sales, giving agents with these credentials a strong foundation of professionalism along with a thorough understanding of business growth. They also offer programs geared toward the new advisor or those just thinking about becoming a travel advisor.
Careers on Vacation
Cyndi Williams is a travel industry guru, and you can learn from her decades of experience and knowledge through Careers on Vacation. You can get your feet wet with the free masterclass or jump right in with one of her many training programs and career retreats.
The Travel Agency Launch Kit can be extremely helpful for agents who want a baseline understanding of the industry. If you are serious about establishing a thriving business right out of the gate or simply want to focus on growth and development for your existing business, Careers on Vacation is the most comprehensive program that covers everything from A to Z. And you come out with a recognized certification.
Global Business Travel Association
For agents focused on corporate and business clients, the Global Business Travel Association (GBTA) may be the best resource for training and certification. GBTA offers opportunities for credentialing through their Certificate in Corporate Travel Execution and as a Global Travel Professional, which are both excellent programs for agencies and travel sellers providing services to corporate consumers.
The Travel Institute
The Travel Institute is another industry giant in the travel agent arena. They have multiple certification programs to choose from for agents at all levels of their careers. You can become a Certified Travel Associate, Certified Travel Counselor, or Certified Travel Industry Executive. TripKit is their new-to-the-industry travel training program.
The Crazy-if-you-don't-have: Legal contracts and waivers for travel agents, plus errors and omissions insurance
Booking travel is risky business! Unlike other industries, some travelers expect travel agents to have intimate knowledge of every resort layout, country vaccine requirements, airline policies, business risks, back-alley-roads, and also be clairvoyant.
The list of what travel business owners are expected to know is endless and that's why it is so vitally important to have legal protections and safety nets for your agency.
Think about how much the industry has changed, just in the last 2 years, as the pandemic has exposed travel agents to even more risks.
Credit card chargebacks have become increasingly common as electronic payments have created a near-monopoly on how people pay for goods and services. These are intended to be a protective measure for customers, allowing them to dispute questionable transactions. But chargebacks often create unnecessary confusion—and they can even be applied as fraud.
Many lawsuits and client claims come from confusion about who is responsible for what. Therefore, having a solid terms and conditions in place for your agency is vital. Not only will such terms clarify the responsibilities of each party, but they cover an array of important topics that help you mitigate risk.
If you are successful enough to need employees to support your agency's operations, you will need to be aware of federal and state labor laws.
Agents doing business in seller of travel states must follow all the requirements. Otherwise, you could be faced with fines or forced to cease business operations until you're compliant with regulations.
This is by no means an exhaustive list—legal issues can pop up in nearly endless ways.
Making sure your business is prepared for unfortunate circumstances before they arise can be challenging, but it's well worth the effort.
To protect yourself against potential misfortunes, you should invest in industry specific legal contracts and waivers, as well errors and omissions insurance. These two proactive measures will help ensure you are covered from every angle!
How to Make Travel Agent Licensure Easier
If you're feeling overwhelmed or confused by all this information and want to save valuable time and money on your seller of travel licensing and booking credentials, joining a host agency is a great option. Not only will you eliminate the hassle of applying for credentials, but you are also provided with higher commission levels and a myriad of training and support.
Here are some of our favorite host agencies. We recommend you interview several before making your selection, as each host agency offers something unique of value.
Gifted Travel Network
Targeted to luxury travel agents and advisors, Gifted Travel Network (GTN) is an elevated host company and a member of Virtuoso. Their hosting services will support your growth and celebrate your successes with a community of like-minded travel advisors to connect with along the way. For advisors who are new to the industry, GTN offers a 12-month Travel MBA program that walks you through every step of becoming a luxury travel agent.
Nexion Travel Group
Nexion provides a comprehensive host experience for multiple levels of travel agents. Whether you're a new agent, an experienced professional, focused on corporate travel, or in charge of a team of travel sellers, Nexion has a path for you. They are one of the few agencies that offer GDS access and provide you with the tools, training, support, and community you need to thrive as a travel agent.
Pickles Travel Network
When you join Pickles Travel Network (PTN), you can reap the benefits of working with a host agency well-versed in the methods of the Careers on Vacation and Wanderlust CEO programs. PTN is focused on newbie travel agents and those looking to scale up their businesses. Their membership includes a slew of training resources and access to tools like lead building and itinerary management sites.
Trips & Ships Luxury Travel
If you're looking for a host agency that offers clients a bespoke travel planning experience, Trips & Ships Luxury Travel might be for you. They value passion and commitment and provide their independent travel advisors with live online and in-destination educational opportunities, marketing resources, and a platform for business growth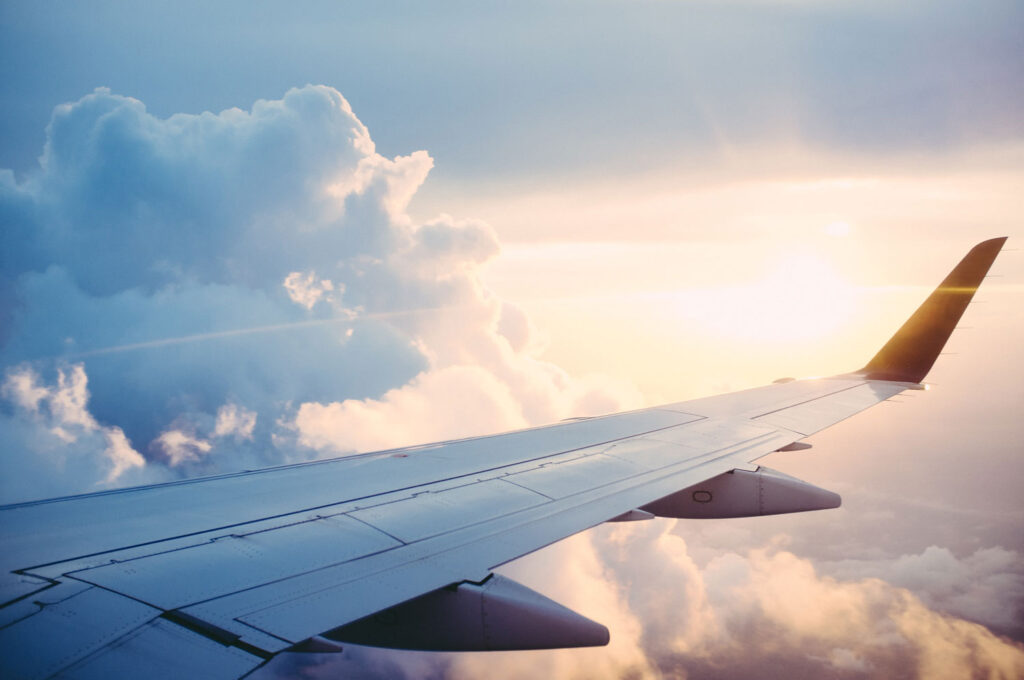 * * *
You know yourself, your goals, and your interests better than anyone. So, take the time to carefully consider which host agency is the best fit for you. Once you find a perfect match, your passion and their resources mean the sky's the limit for your travel agency career.
Working as a travel agent can be rewarding and exciting, especially when you feel supported and empowered to accomplish all your career goals. Travel Industry Solutions(TIS) can give you the support you need to hit the ground running and excel as a travel agent.
As a TIS member, you'll have the protection of our warrantied legal contracts. Plus, you'll gain access to our marketing tools, scripts, and strategies to help you thrive in your career.
Visit our membership page to learn more and join our community of travel industry professionals.