As a new or soon-to-be travel agent, you may be wondering about licensure requirements in the United States. This is a valid concern, as selling travel is no easy task and requires a certain set of skills to be successful. However, there are no nationwide requirements for travel agent licensure. Instead, some states, known as seller of travel (SOT) states, have enacted their own licensing process.
A seller of travel license is required in California, so let's break down exactly what you'll need and what to expect as you prepare to jumpstart your travel career.
California Seller of Travel Explained
So, who exactly is a seller of travel? Travel agents are considered sellers of travel, but they aren't the only ones. In California, an SOT is anyone who sells, provides, arranges, or contracts transportation by air or sea, either separately or together with other travel services. Travel agents fall into this category.
California requires every travel agent to register and obtain a registration number if their primary office is located in the state and they have clients who live in the state. You will need to include your registration number on any advertisements or promotional materials of any kind. Your registration certificate must also be displayed at each of your business locations. SOT licensure is valid for one year in California, so annual renewal will be necessary if you plan to continue selling travel in the state. First-time applicants may wait up to two weeks before receiving notification of their approval or denial status.
Exceptions to California SOT Requirements
Despite the strict regulations imposed on California sellers of travel (CST), there are exceptions. For those of you who meet each and every one of the following criteria, you won't be required to adhere to the licensure requirements:
– Your agency is a sole proprietorship, individually owned LLC, or S-corporation with a single shareholder
– You are contracted under a host agency that has their own SOT license
– You always use your host agency's registration number when selling travel
– You process fees through your host agency
– Your clients pay your host agency for the services you render
– You inform each of your clients that you operate through a host agency and provide the host's information
Business Regulations as a California SOT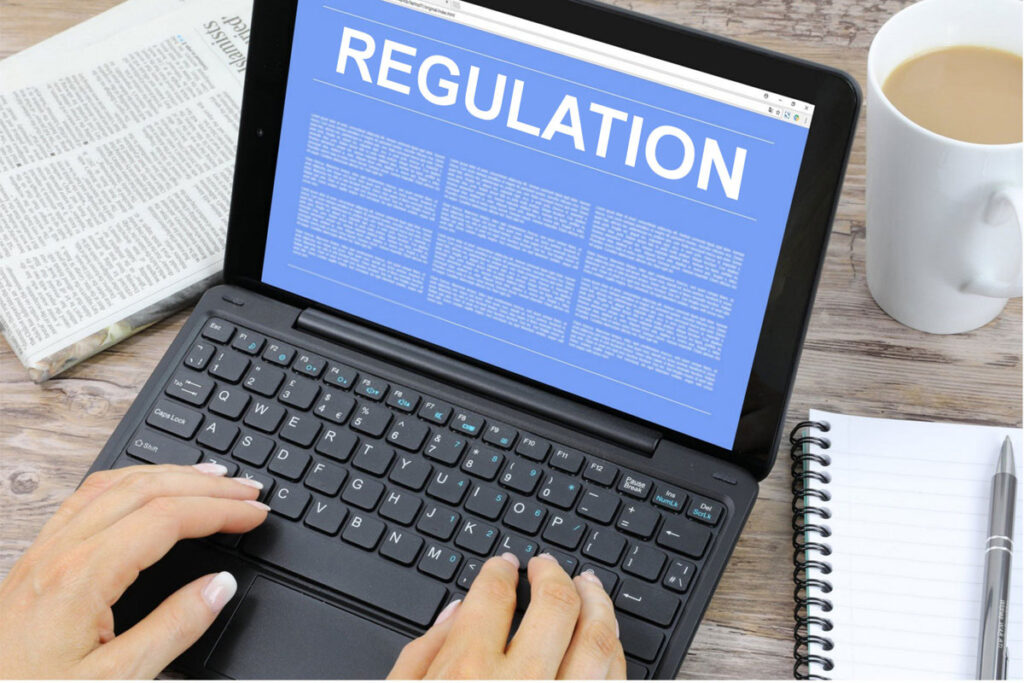 Business owners and entrepreneurs have their own set of requirements to consider when they operate in California, and travel agents are no different. While you navigate the state's complex SOT licensure requirements, try to keep in mind that business regulations will also dictate how you operate.
California, like most states, requires you to register your business. There are varying requirements for obtaining a business ID depending on what business structure you will be using. You may also need to pay a business entity fee when you apply for your ID. The California Secretary of State's website can be helpful for navigating that process.
The SOT Application Process
First of all, it's important to note that California has a few hard-and-fast requirements for SOT applications:
– Initial applications must be mailed
– The application must be submitted at least ten days before conducting business
– The registration fee needs to be included, or your application will be rejected
Generally, CST forms can be submitted via email, fax, or mail. However, only mailed initial applications and fees will be considered valid. Currently, California's registration fee for SOT licensure is $100 per business location. You can find forms and additional information on the website of the Office of the Attorney General. Your application is officially considered completed when you are issued an Acknowledgement of Registration with a Seller of Travel certificate.
Travel Consumer Restitution Corporation
As an added step to start selling travel in California, the state requires you to participate in the Travel Consumer Restitution Corporation (TCRC). The TCRC is a nonprofit organization intended to serve consumers and sets requirements that CSTs must follow. As with most things, there are exceptions to the registration requirements. For example, you may not be required to participate with the TCRC if you have a business location in California but do not sell travel to California residents. The TCRC also deals with restitution claims and controls the Travel Consumer Restitution Fund (TCRF). As a seller of travel in California, you must also participate in the TCRF. There is an application process to get started with the Fund, and you may be required to pay an assessment fee.
California Seller of Travel Trust Account
It is a good idea for almost any business, including travel agents, to have an operating account for expenses like utilities, office rent, supplies, and payroll. If you are a CST, you will be required to have a separate account known as a trust account. A trust account is where you will deposit client funds as well as pay specific expenses. Travel service providers can be paid from your trust account; this includes airlines, consolidators, and other service providers.
Keep in mind that your trust account cannot be used to pay personal expenses, operating account bills, or SOT registration fees. You can pay yourself the appropriate commissions from this account after other service provider expenses have been covered. SOT trust accounts are not to be taken lightly, as misuse of these funds could be considered criminal activity. If you only accept payments by credit card and do not have access to your clients' funds, you may be able to get around the trust account requirement. Instead, you can complete an affidavit attesting to the fact that you qualify for this exemption. Surety bonds and consumer deposit protection plans may also be trust account alternatives for some California sellers of travel.
Seller of Travel Bond
If you are required or choose to utilize a trust account, you will also need a bond that is at least equal to the amount of money required for your trust account. The Office of the Attorney General sometimes requires proof of sales volume to determine if your bond is adequate or sufficient. A surety bond can be obtained from an Admitted Surety Bond Company. The company you choose must be admitted by California to write and issue these bonds in the state.
Summary of CST Requirements
This is a lot of information to take in at once, so below is a brief summary of what you may be expected to do in order to obtain licensure in California.
– Submit the seller of travel licensure application and fee via mail at least ten days prior to operating
– Obtain a business ID and pay the business entity fee
– Meet the TCRC requirements and submit the application and fee for TCRF
– Open a trust account
Have an insurance company issue you a seller of travel bond? Do you still have questions about this process and what exactly you are required to do? That's perfectly understandable, and that's why Travel Industry Solution (TIS) is always ready to help. TIS membership provides numerous benefits for sellers of travel who need some guidance on getting started in their state. Check out our website for resources or to learn more about how membership can benefit you.
Also read this article: How to Obtain Your Travel Agent License
Learn more about: Florida Seller Of Travel Requirements
Browse next article: Hawaii Seller Of Travel Requirements