When starting a new travel business, your first concern is how to get clients.
You ask questions like "How much money do travel agents make?" or "Where do I source the right travel marketing and media?"
As clients begin to trickle in, you're suddenly faced with a confusing mass of deeper questions.
How do you find travel agency templates or develop legal terms and conditions that won't leave you high and dry?
You know having these forms integrated into your client onboarding process gives you a better risk management plan, but what are the other kinds of risks you might face?
Keep reading to find out…
What are Common Risks for Travel Agents?
There's always risk in starting any business, not to mention the hundreds of questions that flash through your mind.
"Will my travel business take off?"
"Are my services relevant to today's market?"
Knowing the steps you need to take for risk management gives you an advantage that most travel agents don't have. It's scary jumping in at first but knowing how you can protect yourself against these potential issues gives you greater peace of mind.
There are many risks that can impact your travel business, especially in today's market. With shifting mandates, new laws, different kinds of travel insurance, and scary responsibilities, your dream job suddenly looks more like a nightmare.
To help you stay aware of what you could face as a travel agent, here are some potential risks to watch out for: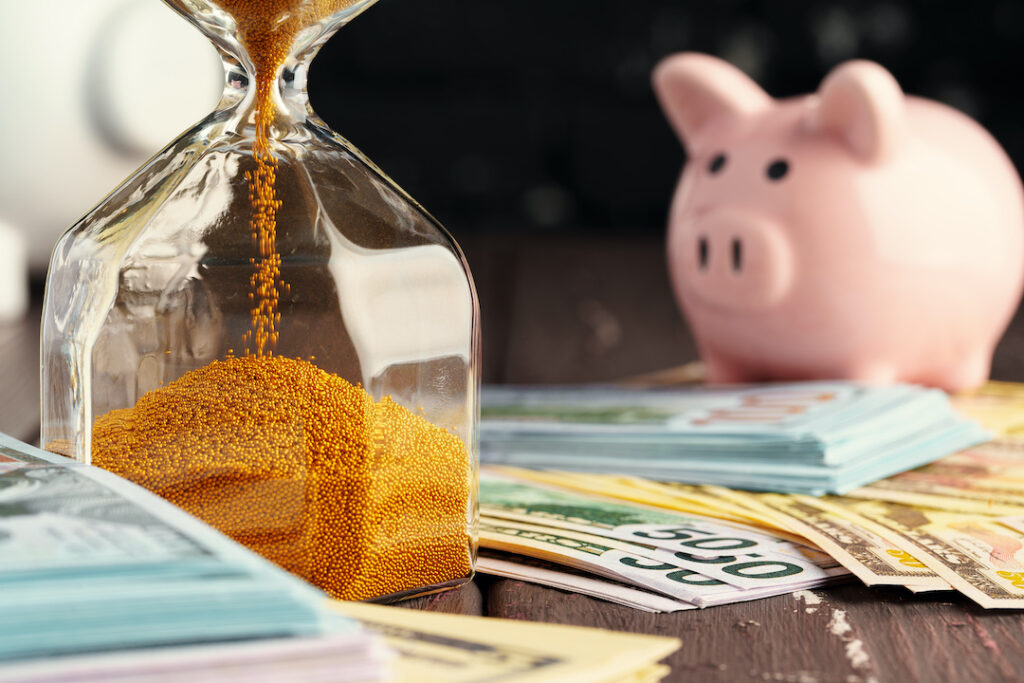 Financial Risk
We all start out with big dreams for our business. Unfortunately, there's always the possibility that you might not be able to meet your financial goals. This can happen if you don't properly manage your finances or if you experience an unexpected drop in bookings.
There are three ways your travel business might encounter financial trouble:
Volatile consumer spending
Travel agencies are at risk of volatile consumer spending, which can lead to last-minute cancellations and decreased bookings. Consumer spending involves the money your clients are spending on household expenses, like rent, unexpected bills, or groceries. Sometimes a customer plans a trip with you, only to cancel due to an unforeseeable expense.
Last-minute cancellations
One of the financial risks that travel agencies face is last-minute cancellations, which can have a significant impact on their bottom line. Cancellations aren't always due to a client's finances. They can happen because of a natural disaster, a pandemic (like 2020), or a family emergency.
Another financial risk for travel agencies is decreased bookings, which can lead to lost revenue and reduced profit. A travel business often takes off swiftly but slows down over time. This could happen because of a number of factors but being aware of the possibility is half the battle.
Reputational Risk
Reputational risk is when your travel agency drifts downward in public esteem. This can happen if something goes wrong on a trip, or if negative reviews start spreading, either online or by word of mouth. Unfortunately, a bad reputation will spread faster than a good one. Stay vigilant in watching for signs of unsatisfied customers.
Operational Risk
What if your travel agency couldn't operate? The impact of operational risk can be far-reaching, and it's important to plan for every possibility. For instance, what if you experience a natural disaster or if your computer systems crash? Both are terrible circumstances with similar results: you won't be able to operate your business. Without a solid plan in place, your livelihood could be in jeopardy.
Compliance Risk
This risk means your travel business might not be compliant with different laws and regulations. Every business is at risk of an infraction, usually without even realizing it, but travel agents need to be especially careful. Many businesses have found themselves in hot water for unknowingly violating some obscure law or regulation.
Strategic Risk
If your travel agency doesn't take some strategic risks, it may never achieve its goals. Taking risks is essential to any business' success, but it's always a big leap of faith. That doesn't mean you should recklessly jump into becoming a cruise specialist before you take a deeper look into the challenges first. Instead, consider which risks make the most sense for your agency and go for it!
How to Minimize Risk in Your Travel Agency
Understanding the trouble you could face can help you develop a risk management plan to protect your business. You've already read what could happen if you don't implement a plan in your travel agency.
Let's take a look at what you can do to resolve these problems before they ever happen:
Financial Risk
Make sure you have a solid monetary foundation for your business. This includes having enough savings to cover unexpected expenses and having a good understanding of your future cash flow. Creating an emergency fund can help manage financial risk. You never know when your computer might crash, or your car could break down. Plot out your monthly expenses and watch for ways you can save a little here and a little there to bolster your emergency fund.
Reputational Risk
Maintaining a good reputation is key for any business, but it's especially important for travel agencies. Make sure you always provide excellent customer service and follow through on your promises. If a client gets stuck in Italy due to a canceled flight, be available to quickly resolve any and all problems that come up. Going above and beyond adds immense value to your services, encouraging your clients to come back to you again, while also instilling an enthusiasm for customer referrals. Free advertising works!
Operational Risk
Like we talked about in the Financial Risk section, you need to have a backup plan in case of an unexpected disaster. This includes enlisting backup suppliers, so you have several solutions if one fails to deliver. Keep alternative options in mind and have a standby plan for coping with natural disasters or other emergencies. Additionally, you should back up all your computer storage, and update/test all of your software regularly. Some software systems need regular updates and can lead to a lot of headaches if they aren't installed on time. You should also have business insurance in place to cover any losses that may occur.
Compliance Risk
To manage this risk, you should follow all the latest changes in travel laws and regulations or have a trusted advisor such as a CPA or tax attorney to help ensure you're following all the rules. Legal faux pas is one of the messiest risks travel agents can face. Missing a new law is a huge liability and could mean the end of your business. By staying alert to changing conditions you'll be able to minimize this risk significantly.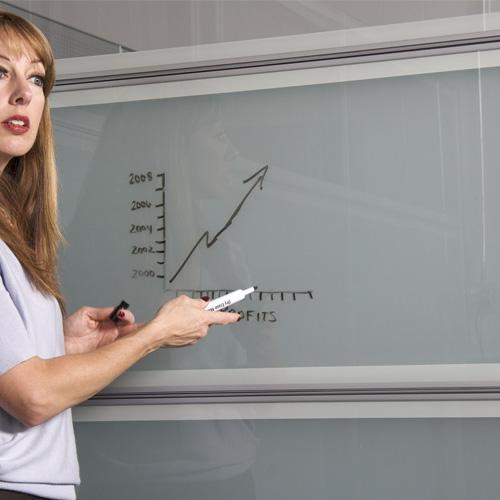 Strategic Risk
There's always risk in reward. If you want your travel agency to flourish, you'll need to take some calculated risks. While you may know you need a marketing assistant, it's always good to carefully assess your options, resources, and needs before you take that step. Review your business goals on a weekly, monthly, and quarterly basis. Make sure you're on track to achieve them. If you aren't, be willing to make changes to your strategy so you can find success.
Risk management takes forethought and time.
By understanding and addressing these risks, you can help protect your travel agency from financial loss, reputational damage, operational disruptions, compliance issues, and strategic failures.
Is it Worth Becoming a Travel Agent?
Choosing to embark on a new business venture is always risky – no matter what industry you're in. Travel agencies are affected more than other businesses by the fluctuations of the economy and regional or global disasters. If a trip gets canceled, you don't get paid.
All the gloom and doom may sound like too much to handle, but the bright side of being a travel agent far outweighs the scary risks.
Not only do you have access to exclusive travel perks, but you have a host of fantastic services you can offer. From phenomenal travel insurance to offering clients greater peace of mind, these simple priorities contribute to your ultimate goal: making someone's life a heck of a lot easier.
Working as a travel agent is one of the most rewarding careers you could ever embark on. All the risks we discussed in this article might sound overwhelming, but by careful planning and purposeful strategy, you can come out on top!
Help for Travel Agencies
If you've been trying to do everything since you started your travel agency and you're beginning to feel the strain of having to remember all the laws, regulations, and legal risks of your business, it's time to take a step back.
Take a look at your processes – do they need to be simplified? Does your client onboarding procedure need an adjustment?
By using the steps outlined in the previous sections, you can confidently answer all your questions and pinpoint areas of growth. Sometimes, though, a little helping hand would be nice.
Someone like a travel agency expert.
We here at Travel Industry Solutions (TIS) offer an affordable membership program that takes you through every feature of building your business. From your first steps to in-depth marketing advice, you'll find everything you need: client acquisition guides, checklists, plug-and-play scripts, legal contracts, and travel agency disclaimers.
We also partner with Travel Industry Marketing Association (TIMA) to offer you all-inclusive marketing advice, website tools, and branding guides. Our Platinum Plus Membership combines all the goodies from TIS with the fantastic tools from TIMA to create the only one-stop-shop for expert training, guidance, and legal protections in the tourism industry.
Are you ready to protect your travel agency from the risks it faces? Start today by joining one of our membership plans!