After a challenging couple of years for travel, things are ramping up again. The travel industry saw nearly 60% of its travel agent salesforce leave the industry when vacationing was severely limited during the height of the COVID-19 pandemic. This has created a wide opening for new agents to enter the market.
If you're just entering the industry, and wondering how to find clients as a new travel agent, here are some tips to market your travel agent services and attract potential clients.
Market Yourself As An Industry Specialist
Pick a specific travel niche and specialize in curating vacations within your niche. This will draw potential clients who are looking for a specific type of vacation. It will also make it easier for you to streamline your client-building efforts.
Learn what your target audience is talking about—and looking for—in their future vacation plans. Use this research to craft your travel services. Once you have your services defined, start engaging with your target audience.
Start Your Own Travel Blog or Column
If you enjoy writing, consider starting a travel blog or writing a guest travel column for another publication. Savvy writers can use SEO tools to craft niche-specific content that will land them in the laps of prospective clients. You can also complement this effort by running a paid advertisement within your column.
Promote a fellow travel agent in a blog post and they may do the same for you, in turn. This can be a great way for niche-specific travel agents to help each other find new clients.
Your travel writing is an excellent way to land on the radar with potential new clients and keep your existing clients engaged with your services. Keep your content fresh, but focused—be sure that it adds value to your existing clients and future audience. Share the latest industry news or highlight agency updates and promotions. When your target market realizes that you can be their go-to source for travel-related content, you've successfully positioned yourself as an industry expert.
You may also want to get a reliable insurance to protect your financial risk. E&O insurance for travel agents will help you.
Leverage Social Media To Find New Clients
Social media is an invaluable tool for marketing yourself as a travel advisor and finding clients. And, it's free. You have access to millions of people around the world using social media platforms! Consider using Facebook, Instagram, LinkedIn, or even Pinterest to help boost your business' social media presence.
To successfully use social media for marketing, you do need to stay active with your engagement. You don't need to spend hours crafting and curating your content. Simply taking a few minutes per day to engage with your followers, other travel advisors, and travel agency owners. Keep your brand consistent across all platforms to ensure reliability. There are a number of travel marketing and media solutions to help you find new clients on social media.
Expand Your Network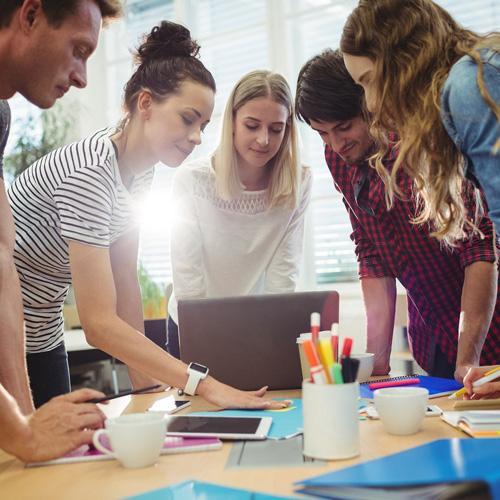 Networking groups can be an excellent source of leads for new clients. Consider joining your local Chamber of Commerce, business associations, and other networking or lead-generating groups. The fees to join these groups are typically very low; many are free.
Not only will you be able to market your travel agency to your fellow business associates, but you might even gain some of them as new clients. You never know who the next potential client might be! If you happen to be the only travel-related associate in the group, you have a stellar opportunity to grow your new business through these events.
Join A Host Agency
Many travel agent independent contractors join a host agency: an organization that connects small and medium-sized travel businesses together to increase their marketing opportunities, earn higher commissions, and develop strategies to find more clients. They help travel professionals learn the basics of running a travel agency, provide training, technology support, and more.
The consortia will provide a with a number of travel agent marketing tools (such as direct mail items), social media content, and website hosting to their members. These tools can be a fantastic asset to help you get your travel agency up and running. Some of the popular host agencies include Nexion, Gifted Travel Network, and Outside Agents. We recommend you visit Host Agency Reviews to compare and find what is right for you.
Attract New Clients With Print and Online Ads
If you want to target your local travel market, consider placing print and online ads with local publications. These are often very affordable options that can help a new travel agent you find more clients.
Local news outlets (such as independent journalists and community news websites) frequently seek paid-sponsor ads from other local businesses to go on their websites. These are a great resource for reaching local audiences. Local print newspapers, magazines, and community newsletters are another option to explore.
Share Travel Business Updates With Press Releases
Surprisingly, this is a widely-used method by travel agency owner to increase business and find clients. Regular press releases can simply be one– or two–pages that announce agency-related news such as updated travel guidance, business awards, and new vacation opportunities or packages.
You can also tap the services of a press release distribution firm that will send your press releases to newspapers, magazines, online publications, and trade journals.
Rent a USPS Mailing List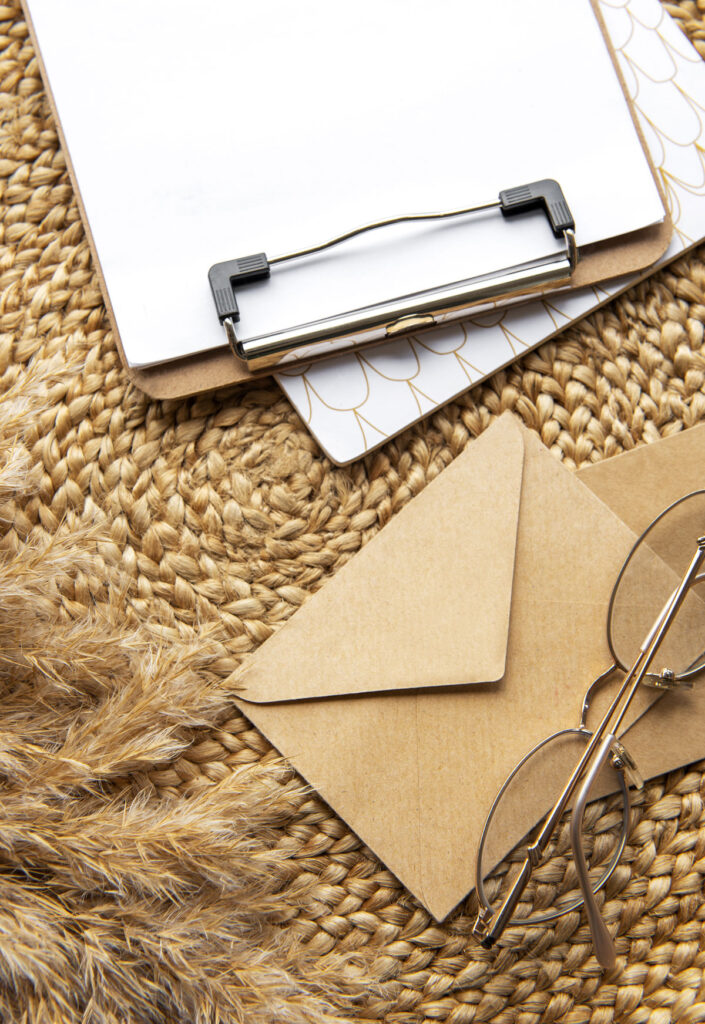 This convenient advertising resource (available from the United States Postal Service) costs pennies on the dollar, making it extremely cost-efficient. Some rental tiers allow you to focus on certain demographics by searching zip codes, age, household size, and income. You can use the information to send professional marketing materials to prospective clients with as minimal a cost as possible.
Only send materials that your target audience will appreciate and use! Avoid redundant mailings, as this could negatively impact your reputation.
Boost Referrals and Repeat Business With Incentives
A successful travel agent will tell you that client referrals and repeat customers are a significant source of their business. Building up your base of satisfied clients is the key to marketing your new business and generating more clients.
In order to successfully earn repeat business and referrals, you must impress your existing clients! Earn their trust with reliable, quality customer service. When a friend, family member, coworker or neighbor asks about the vacation you booked for them, you want them to sing your praises.
Along with word-of-mouth, you can incentivize new clients with tokens of appreciation. Reward referrals and online reviews for your business with items such as gift cards that can be easily used in many locations.
Work With Organizations and Charities
Charities are often more than eager to join hands with small businesses such as travel agencies. The organization or charity promotes the travel agency to their active donors and clients, without cost. The travel agency organizes group tours and local events with the organization. The charity and travel agent share the proceeds from the co-sponsored events. It's a very beneficial relationship for both parties.
Planning activities with this group is not only fun but also exciting. Charity and awareness events can be a great way to network and gain new clients while enjoying a good time supporting a worthy cause.
Find Potential Clients at a Trade Show
Many successful travel agencies have participated in small trade show events as co-ops with other agencies and vendors. You can set up a booth at wedding shows to engage honeymooners or couples wanting to travel to different destinations. The event promoters might offer discounted prices for a booth, but you can likely negotiate to lower the price even further.
Host Special Events With Other Travel Businesses
Depending on your location, you can approach cruise lines, resorts, or other area travel businesses to host special small events to promote both of your businesses. It can be as simple as wine and cheese, hors d'oeuvres, or even a dinner event at a local restaurant. Proceeds can be shared, and both businesses can walk away with a fresh round of potential customers.
Continue Your Travel Education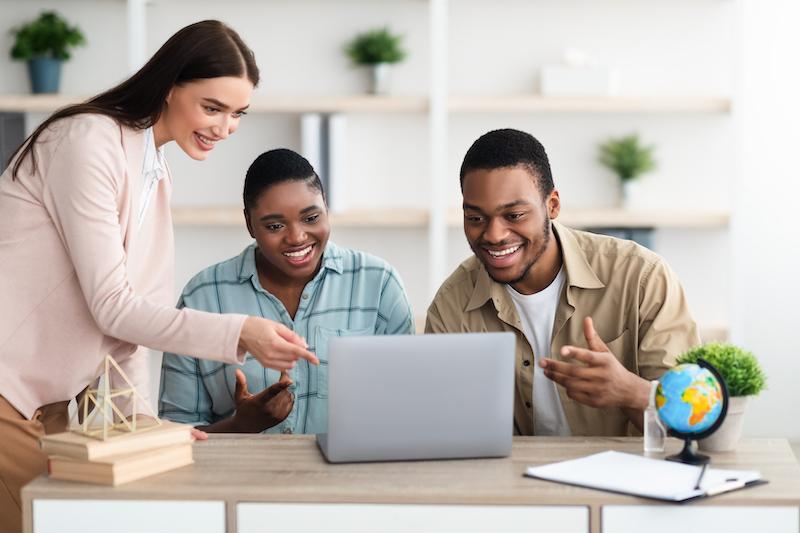 Like any profession, continuing education is beneficial to your long-term success. It can also help promote your reputation as a dedicated travel advisor and agent. Don't hesitate to highlight your credentials as you earn them! Your commitment to your work will earn trust with both current and potential clients.
Attend a travel conference like the ones hosted by ASTA and promote the event on your social media platforms, or write about your experience on your travel blog. Take a trip yourself! Use these same platforms to promote the experience. Highlight tips and tricks for your followers to use: sights to see, restaurants to enjoy, and special experiences that are off the beaten path. A travel agent with firsthand experience will surely see their client list—and business—grow.
Work With the Pros!
Whether you're a new travel agent or looking to streamline your existing travel agency's workflow, a membership with Travel Industry Solutions is a sound investment. They can help you find ideal clients who become repeat customers, give you access to their library of travel agent marketing tools and warrantied legal travel agent contract, and help you build your new business with confidence.
Contact Travel Industry Solutions today at [email protected] or 833-746-7272 today!