Before you take on your first client or hire your first sales agent, you need to be sure the backend of your business is properly set up. This includes establishing a business checking account, savings account, and credit card.
Finding the right small business bank and credit card accounts can be difficult, which is why we'll break it down to the basics in this article.
Why is Establishing a Business Bank Account Important?
When you start a travel agency, it's important to separate your personal and business finances by opening a business bank account—whether you decide to operate an an LLC or sole proprietor. Co-mingling refers to the mixing or combining of personal and business expenses within the same account. In other words, if you use your personal bank account for business transactions, you are co-mingling your finances.
By co-mingling personal and business expenses, you expose yourself to potential risks and liability. If your travel agency faces a lawsuit, the court may hold you personally responsible for any judgments against your business. This means your personal assets, such as your savings, investments, or property, could be at risk of being seized to satisfy those judgments.
Moreover, the Internal Revenue Service (IRS), which is responsible for tax enforcement in the United States, may scrutinize your business deductions if they discover personal expenses mixed in with your accounting records. This could lead to complications, audits, and potential penalties for improper deductions.
To protect yourself and your business, it is important to maintain a clear separation between personal and business finances. Opening a dedicated business bank account helps establish this separation and provides liability protection by ensuring that your personal assets are not vulnerable to legal actions against your travel agency. Additionally, maintaining separate financial records makes it easier to track and report your business expenses accurately for tax purposes.
Setting up a business bank account is relatively easy, requiring your business identifying number and business location. You can easily complete these steps on online banking platforms.
How to Choose the Right Bank
When selecting a bank for your travel agency, consider the following factors:
Reputation and reliability: Look for a bank with a solid reputation and a proven track record of serving small businesses.
Fees and account features: Compare the fees associated with business accounts, including monthly maintenance charges, transaction fees, and any additional charges for services such as wire transfers or cash deposits. Ensure the bank offers features that align with your agency's needs, such as online banking, mobile apps, and integration with accounting software.
Accessibility and support: Evaluate the bank's branch and ATM network, as well as its customer support options. Having convenient access to banking services and responsive customer support can save time and mitigate potential issues.
Other factors to consider are if they are member fdic, offer debit card payments, have small business credit cards, and can grow with your business. Each bank has a different set of standards and benefits, which is why it's essential you consider all of your options. Here are some common types of banks:
National Banks – This is the largest type of bank, with locations spread across the country. No matter where you are, you can find a location near you. Due to their size, they often have more service options. Common national banks include Chase, Bank of America, Wells Fargo, and BMO.
Regional Banks – This type of bank might be confined to a specific location, like a few states. If you travel across the country, you might not find a branch location. Regional banks are smaller than national banks, but still offer competitive services. Common regional banks include Union Bank, Associated Bank, and Bank of the West.
Credit Unions – A credit union differs from traditional banks in that they offer other financial services, like different loan types. Credit unions can either be regional or national and are great if you plan on obtaining financing. Common regional banks include Landmark Credit Union, Summit Credit Union, and American First Credit Union.
Online Banks – This type of bank has no physical locations and everything will be handled online. This can be difficult if you like a personal approach to banking, but these platforms offer innovative online banking platforms. Common examples include Chime, Ally, and American Express.
Ultimately, the right business bank account depends on your specific needs. It can be helpful to make a pros and cons list of each prospective bank to find the right fit.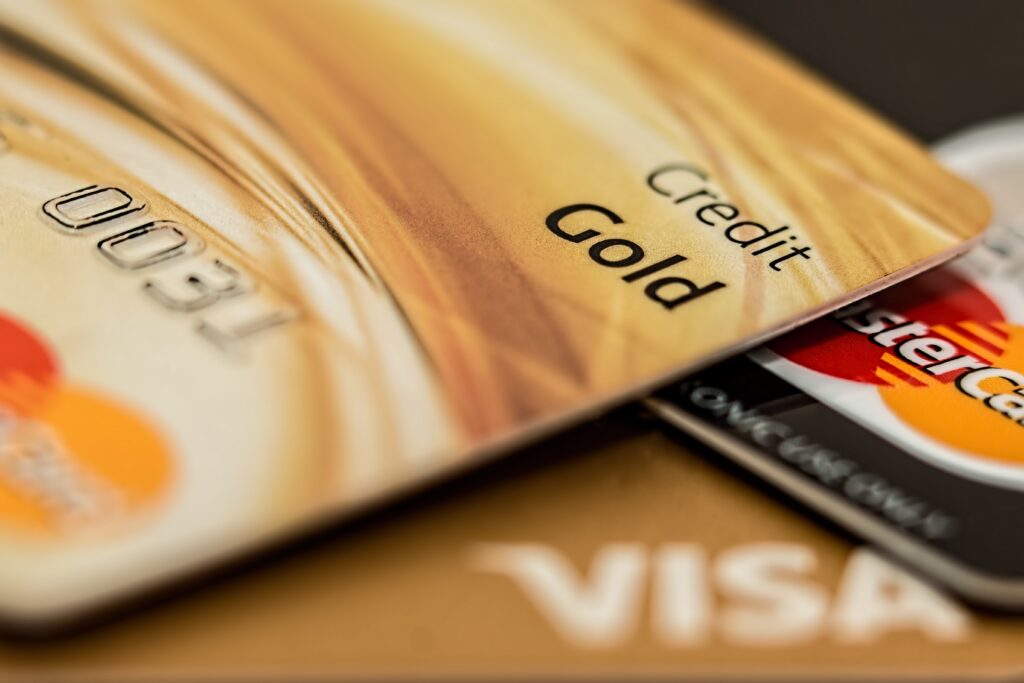 Should You Have a Credit Card for Your Travel Agency?
A common misconception that entrepreneurs have is that credit card debt is bad. However, small business credit cards can be a great way to earn extra money, utilize business advantage travel, and maintain steady cash levels.
Not to mention that a small business credit card can build a healthy credit history for your travel agency. For example, you can put purchases from office supply stores, dining purchases, and other purchases on your credit card. This helps you keep track of your card purchases and not compromise cash flow in months when revenue is low.
Keep in mind that credit cards can have an annual fee, but this is a small price to pay for the purchasing power and premium benefits a business card can provide your small business.
How to Choose the Right Credit Card
There are dozens of small business credit cards that your travel agency can benefit from using. Consider the following factors when selecting a credit card for your business.
Rewards and benefits: Look for credit cards that offer rewards or cash back programs tailored to travel-related expenses. These can include points for airline or hotel bookings or discounts on travel-related purchases.
Interest rates and fees: Compare the annual percentage rate (APR) and annual fees associated with different credit cards. A lower APR can be beneficial if you plan to carry a balance, while a lower or waived annual fee can save you money in the long run.
Credit limit: Evaluate the credit limit offered by the credit card issuer, ensuring it aligns with your agency's projected expenses and growth plans.
Here are a few popular choices in the tourism industry as of this writing (May 27, 2023):
Capital One Venture- This credit card offers significant sign-up travel points, ranging from 50,000 – 100,000, if you spend a certain dollar amount within the first few months. In addition, you can receive 5x points for travel booked through Capital One, which is great if you like to see your destinations first-hand.
Chase Sapphire Preferred – This card is best for flexibility, point transfers, and sign-up bonuses. The points earned on purchases can range from 1x-5x.
Wells Fargo Autograph – This small business credit card is great for bonus rewards and has no annual fee, which many other benefit cards have.
Bank of America Travel Rewards – This credit card is a strong option if you like flat-rate rewards and no annual fee. The earning rate is 1.5x on purchases.
It's not uncommon for businesses to have multiple small business credit cards, especially if they are trying to build their credit record and offer cards for business partners.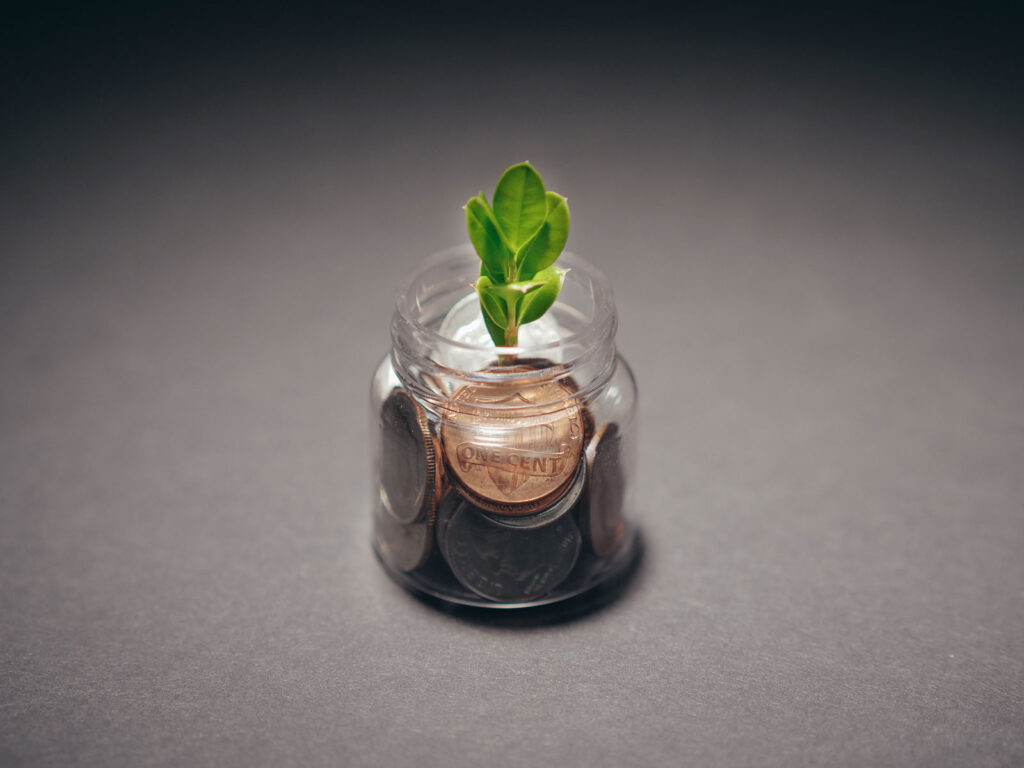 Summary
At the end of the day, you should establish a business bank account, small business credit card, and savings account for your travel agency business. Not only will you enjoy purchase protection, but you will be able to leverage digital tools from the companies you bank with, giving your business added transparency.
If you have any questions on which route your business should take, reach out to your CPA, business coach, or trusted advisor.
Want more valuable content, insights, and tools to help you in your travel business? Join Travel Industry Solutions today.