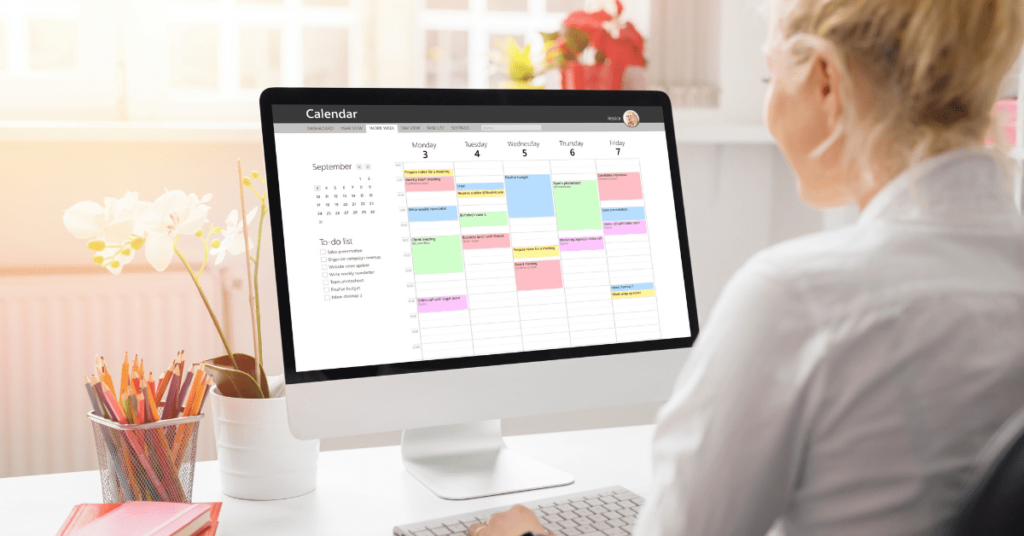 Travel professionals need to find savvy ways to address seasonal demand in travel marketing. Seasonal demand is the natural ebb and flow of tourism in a destination area and can be an obstacle to consistent income for those who work in tourism industries. With smart strategies, these challenges can be overcome to drive year-round business opportunity and growth.
Key Takeaways
Understanding and planning for seasonality is essential for a travel business to be successful.

Marketing spending should continue during the slow seasons to capitalize on competitive opportunities.

Create a marketing strategy for each season to maximize growth and demand.
Understanding Seasonal Demand in the Travel Industry
Seasonal demand is the predictable fluctuation of travelers to a destination over the course of a calendar year. These fluctuations will impact your travel booking as they directly affect the tourism infrastructure at a destination. Prices go up when demand for a destination is high and supply is low, and prices go down when demand is low and supply is high.
Weather, holidays, and school breaks contribute to high demand at many travel destinations. Low demand for travel in January to March is common because many people have already traveled for the holiday season. Special events like the Super Bowl, World Cup, the Olympics, and music festivals can lead to higher demand than is typical for their location at a given time.
The more specialized a destination, the more it will be affected by seasonality. Travel professionals will need to learn how to understand, and plan for, seasonal demand. Then, you can effectively manage your tourism marketing tactics to turn seasonality into opportunity—ensuring the success of your travel business.
How to Determine the Peak and Off-Seasons for Your Business
It's important to understand seasonal demand before you can develop travel marketing strategies that address it. There are three "seasons" of travel demand. Peak (high) season is when demand and prices are highest. Shoulder season is when there is moderate demand and pricing. Off-season (low) is when demand and prices are lowest.
As travel marketers, you use data-driven practices to confidently price bookings for your destination market. (You'll need to leverage strong data again to price competitively for off-season travel marketing.)
Start by reviewing year-over-year trends at your destinations to identify the months and weeks that fit demand. Then, you can compare these trends to seasonal factors. For example, peak season in some areas correlates with opportunities to go skiing or sunbathing, and those same destinations will be off-season when the weather doesn't permit those activities.
Since you probably do a lot of traveling yourself, your first-hand experience can also be taken into account. If you're newer to the tourism business, start with seasonality factors and pay attention to spikes in demand. You can gain some additional context by talking to others in the industry or their customers.
The more information you can gather, the better it will help you conquer travel market seasonality. Once you can accurately forecast travel seasons, you can capitalize on the knowledge to improve your bottom line.
Planning for Seasonality as a Travel Industry Professional
Changing how you operate during the different travel seasons and increasing your low season travel marketing efforts will help you beat seasonality in your destination markets. Successful tour operators and online travel agencies balance travel seasons by reorganizing business operations and season marketing to maximize time, budgets, and resources.
Once you understand the ebb and flow of seasonal demand at your destinations, you can plan your finances more effectively. For example, many tourism operators spend big on marketing during the high season and neglect shoulder or low season travel marketing. This is a big mistake. Don't blow your budget in peak season marketing or you'll miss out on growth opportunities at other times of the year.
Manage your resources so that you maximize them for each season. It's important to note that this is an often overlooked yet critical aspect of travel business operations. Make sure you and your independent travel agents are dedicated to the right tasks at the right season. During peak time you'll need everyone focused on customer support. During the slow season, have them prepping for the busier season to come.
Depending on the demand of the season, your marketing messaging and channels may shift. The slow seasons are a great time to test out new digital marketing strategies. It will also maximize your time and budget during peak times. Have your staff work on digital marketing efforts as well (maintain your social media accounts, add photos and videos, update email lists, share travel restrictions) to keep your target audience engaged and create a sense of urgency about the upcoming travel season.
During the busy season, your team could be stretched thin. But customer service can't be sacrificed when it comes to the tourism industry. Make sure that you have a system in place and resources available to your customers. Otherwise, if they want to add a new tour and activity they'll just book elsewhere.
Strategies for Effective Seasonal Travel Marketing
Think of seasonal demand in travel marketing as an opportunity. With these effective marketing strategies, you can address seasonality to maintain a steady flow of income year-round.
Don't Limit Spend to the Peak Season
Instead of only spending marketing dollars during the high season, set some of your budget aside for the off-peak season. People are still traveling during this time. Capitalize on this time when others aren't as competitive. Do a marketing campaign to boost shoulder season travel. Highlight travel experiences that are even better during off-season times.
Offer Flexible Pricing
Optimize your pricing to be competitive during the slower seasons. You should also consider offering early bird perks to entice peak bookings well in advance. These types of strategies will maintain more consistent income levels by bringing a steady flow of customers throughout the year, rather than enduring the struggle of travel peaks and dips.
Create Seasonal Content
Travel industry marketers should develop content for every season. Create social media posts, targeted email marketing, and blog posts for your website. You can create these months in advance and have them ready to roll out as the relative travel season is approaching.
Offer Seasonal Promotions and Packages
Highlight the perks of each season and put together bundles or exclusive offers that take advantage of each one. Collaborate with local partners or a DMO (destination marketing organization) to cross-promote or get access to deals. Many travelers prefer the slower tourism times. Capitalize on that and create shoulder season packages. You can also cater to locals looking for staycation ideas or last-minute deals on activities nearby.
Invest in Business Development and Education
Safeguard your business by acquiring legal protection for travel agents. With the proper legal contracts in place, you can stay ahead of the curve and eliminate risks to your investment. Also, take time to engage in professional development. Classes, webinars, and even local networking events are incredibly valuable opportunities to learn more about the industry and get ahead in the business.
Diversify your Portfolio
Don't stick to just one destination or service area. Offer services for different destinations and you'll have more opportunities to keep the bookings coming in during a typically slow time. For example, offer ski packages to one destination and beach packages to another.
Provide Exceptional Customer Service
No matter the season, you need to be available to your clients to drive long-term loyalty. Don't disappear on them during the busy season. Account for each season's activity with the appropriate level of staffing for customer support. Work on building strong relationships with your clients (and gaining referrals!) by providing top-notch customer service.
Grow your Email Marketing Database, Social Presence and Online Reviews year-round
Keep your business top of mind with clients in every season. When you work to grow your presence in these arenas year-round, it allows more marketing flexibility during different seasons and a wider range of messaging. Improving your online listings is also crucial to become more visible to your target audiences.
---
FAQS about Navigating challenges of seasonal demand in Travel business.
When it comes to travel industry seasonality, you can overcome challenges by being prepared with great strategies and adaptability.
What are the best ways to market travel packages during off-peak seasons?
Offer competitive perks on packages and bookings. Highlight the benefits of traveling to the destination during the slower season.
What are the key metrics and data sources to analyze for seasonal trends?
To analyze seasonal trends, you want to look at demand by week or month over a calendar year, or even demand by day of week in some destination markets.
How can I adapt my marketing strategies to accommodate sudden seasonal changes?
Increase your marketing and add new channels to reach a wider audience of potential customers. Diversify your portfolio of destinations to offer packages in different destinations that are not likely to be equally impacted by sudden seasonal changes.