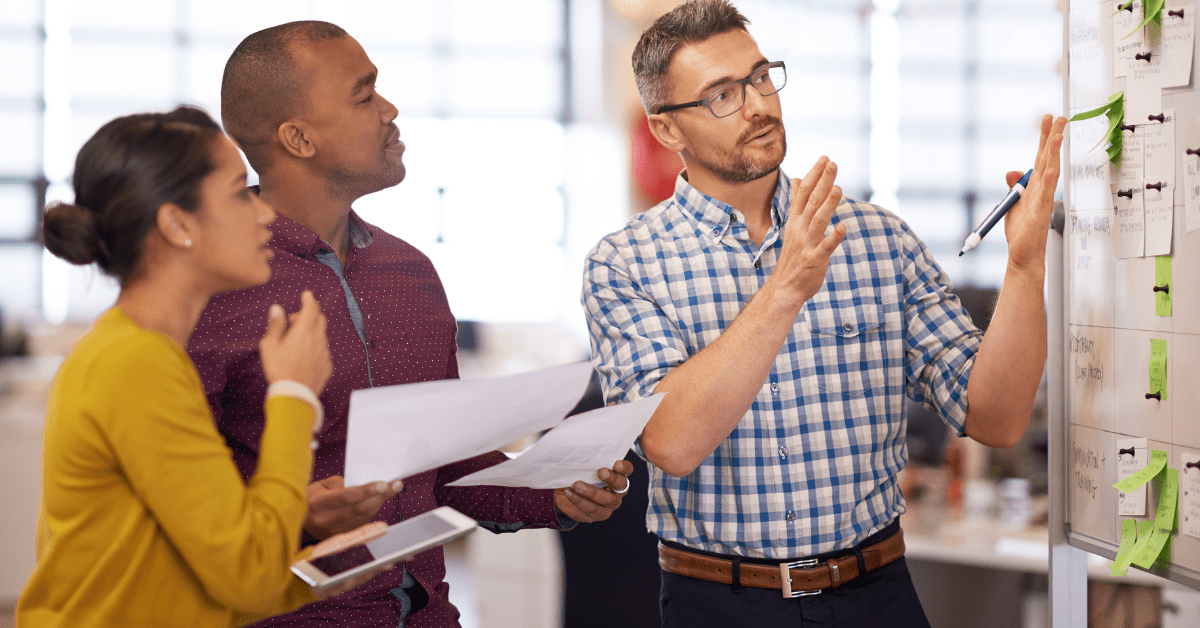 There is no exact certification that will give you the status of "miracle worker," but sometimes that is exactly who you need to be for your clients. An integral part of being an effective travel agent is preparing for inevitable unforeseen circumstances in addition to being organized. You can plan the absolute perfect vacation, but your efforts will instantly be moot if they're disrupted by anything from a major disaster to a minor oversight.
While you can't control the weather or a pickpocket from snatching a client's passport, you can certainly have a plan for addressing when these issues crop up — and if you do this long enough, they will. Travel Industry Solutions has compiled the following common problems that might plague your travel agency, and how to best resolve them in a professional and reassuring way.
1. If your client misses a flight…
The sinking feeling that comes with a missed flight is not how anyone wants to kick off a trip, but it does happen. Begin by comforting your client and maybe offering to comp them a drink or meal while they wait for their next flight — any distraction is welcome in an airport setting. (This is made much easier if they have lounge access, which of course comps food and beverage. It's a perk worth considering for a special occasion trip like a honeymoon.) While they sulk into a glass of wine, work quickly to find the next available flight — if the airline isn't already on it — and be sure to explore alternative routes. Maybe your client initially requested a nonstop flight, but at this juncture they might be willing to endure a layover just so they can get their vacation started.
The best time to plan a flight is early in the day, so if a flight is missed, delayed or canceled there is still ample time to rebook same day. However, if this isn't possible, you might have to take it a step further and facilitate accommodations at the airport. If the wait for the next flight isn't overnight but still might be many hours, consider day rooms that typically charge by the hour. This could give your traveling client and their family access to a hot shower or a bed to nap so they are a bit more recharged before boarding their plane, whenever that might be.
Of course, a later departure means a later arrival, so be sure to account for the domino effect that a missed flight might have on other bookings. Be sure to contact the hotel, cruise line and any transportation arrangements to adjust for the new arrival time. A great way to avoid too many disappointing cancellations (excursions or hard-to-reserve dinners) is to avoid booking anything crucial to your client's vacation experience on the first day. That very first day of any trip should simply be for getting to the destination and settling in.
2. If your client notices that their passport is expired soon before a trip…
You want to always triple check travelers' documentation before embarking on any trip planning, but sometimes it does fall through the cracks. If your client is looking to book an international trip anytime soon but their passport is not up to date, you won't be able to talk to TSA into looking the other way. But what you can do is keep tabs on current passport processing turnarounds to determine whether they will be able to renew in time. Keep in mind that a passport is not accepted to board a cruise if the sailing departs within six months of the expiration date.
The expedited passport renewal option will shave time off of the routine renewal process for an extra fee. In addition to the standard $130 to renew an adult passport book, it is $60 to expedite and then $19.53 for expedited delivery (we recommend both). (Pricing quoted as of October 26, 2023.) However, expedited service is far from next-day delivery; typically, it shaves about three weeks off regular passport renewal processing. For up-to-date processing times, refer to the U.S. Department of State website.
Another option, if your client can manage it, is to direct them to arrange an in-person appointment at a passport renewal agency. There are only about 25 agencies scattered throughout the country, so your client must be able to reach a brick-and-mortar location, secure an appointment and also have their international travel booked within 14 days.
If your client's timeframe does not allow for passport renewal, you can either work with them to postpone the trip or consider other options that won't require a passport. Puerto Rico and the U.S. Virgin Islands are exciting and tropical destinations that will take your traveler from the mainland without the need to provide more than a driver's license. If your client is a citizen and they can produce the proper paperwork (typically original birth certificate and government-issued ID) then it's possible to go on a cruise that calls on a foreign port, as long as the sailing begins and ends in the United States; this is called a closed-loop cruise. For example, your client could sail to Alaska with stops in Canada as long as they cruise round trip from a U.S. port like Seattle.
3. If an unexpected local event or festival disrupts a planned itinerary…
It's handy to keep a comprehensive list of major holidays and celebrations across popular vacation destinations, so you and your clients won't be caught unaware of attraction closures. However, the world is vast and sometimes there is a local festival that simply pops up out of the blue (maybe a citywide marathon or one of Italy's many village-specific patron saint feast days). The best thing you can do is be available to your clients, offering them alternative options or work to reschedule experiences that might be disrupted. Are they set on a very specific museum or restaurant, or are they flexible to experience a lesser-known aspect of their destination?
The best thing you can do is frame the event as a positive surprise, encouraging travelers to lean into the celebration, if possible. Of course, having to change long-held plans is frustrating, so sympathize, but getting caught up in a colorful Mexican parade might end up being the best part of the trip. If they are open to it, attempt to integrate the unexpected sporting event or impromptu festival into your client's vacation plans. If your client is booked on an organized tour or at an all-inclusive resort, reach out to tour or hotel operators to discuss feasible alternative touring options during the travelers' stay.
4. If the pre-booked driver doesn't show up…
Having trusted vendors and relationships with on-the-ground personnel is so important for reliability. For one reason or another, a driver might be late or absent from a client pickup. Similar to a missed flight, arriving at your destination after a long journey and not having anyone there to greet you is not a great first impression for any traveler. Additionally, any delay getting to the airport or another appointment can be a major issue.
Once you receive the call, immediately seek to contact the original driver or service provider to remedy the situation. (Ideally, your client is in direct contact with the service provider, leaving you out as the go-between.) If that fails to succeed within a reasonable timeframe, arrange an alternative transportation solution as soon as possible. But make sure to double back to investigate the issue when time allows. Yes, things happen, but it's important to make sure the car service takes responsibility and that there won't be a repeat situation for a future client.
Depending on how long the client is left waiting, it might be shrewd to offer some form of compensation, like a complimentary service or discount as a goodwill gesture. You want to restore your client's faith in your services as soon as possible, even if the driving failing to show is completely out of your jurisdiction.
A great way to remedy this is to consider a service that keeps in constant communication with your client directly, reminding them of their upcoming reservation, providing driver contact information and offering estimated arrival times via text. If the thread goes radio silent, your client might know there is a problem before being hit with a no-show driver.
5. If a new health advisory is issued…
For many years we were adjusting to a post-9/11 world, and now we are coping with everything that has changed since COVID-19. Living in the shadow of a global pandemic, the travel industry has had to pivot and do it in record time. The revolving door of advisories and requirements pertaining to COVID-19 seem to have settled over the past few years, but that doesn't mean that a new health crisis or concern won't rear its head in the future. Health and safety must always be paramount when advising your clients before, during and after their travels.
With that said, it's your duty as a responsible travel agent to stay abreast of the latest travel health and safety advisories and guidelines, and to encourage your clients to do the same. Refer them to websites including the State Department or ask them to consider setting Google alerts with keywords like "CDC" or "state department advisory" for their destination.
If possible, notify clients immediately of any new alert pertaining to their trip and outline the possible implications. Remain patient with them in navigating what this new guideline could mean and be sure to offer reading materials with additional details from credible sources to supplement your explanation.
Beyond the often-disappointing news of an advisory, make sure to communicate clear next steps to your clients, whether that's securing an additional test or rebooking the trip for future dates or another destination, based on their comfort level. Remember: Risk assessment is personal when it comes to health and safety; just because you might still take the trip doesn't mean your elderly clients feel comfortable doing the same.
6. If your client misses their cruise departure…
Most flight routes run multiple times per day, but once a cruise ship departs it might not return for a week or more. Cruise ships have been known to depart late due to large groups of passengers arriving from canceled or delayed flights (possibly weather-related). But cruises ultimately have a schedule to maintain and there is only so much time the captain can make up. Convince your clients to arrive near their port of departure at least a day ahead of time — especially with international ports. This not only allows them to explore the destination and somewhat adjust to jet lag, but it takes any travel delays into account so there is still time to catch the ship.
If your client still misses the ship, you'll want to first explore any options to join it at the next port. In some cases, this is a no-brainer. A Canada/New England coastal cruise from New York might first stop in Boston, which is a four-hour drive and an even shorter flight, so not terribly tough to arrange. Although some cruise itineraries begin with a number of sea days, which means a majority of time onboard the cruise is lost and could result in a long and/or expensive flight. (A reminder that if a client is booked on a closed-loop cruise without a passport, they won't be able to fly abroad to meet the ship.)
Be sure to feel out your traveler in terms of what measures they are willing to take (and pay for) to rejoin the ship. There are very few reasons — if any — that you can provide a cruise line about missing the ship in which they will pay any kind of refund. Legally binding, a cruise passenger contract essentially waives the right to money back if a person is a no-show to their cruise. This could be a situation where "cancel for any reason" travel insurance comes in handy.
7. If a client's destination faces political turmoil or a natural disaster…
The only constant in this world is change. Unfortunately, that pertains to what feels like an uptick in natural disasters and geopolitical events across the globe. Regardless of how much time, money and effort has gone into organizing any trip, no vacation is worth a client's safety. If you have a client in a destination when a disaster strikes, it's important to remain calm and use your emergency contacts — including local embassies and aid organizations — to assist them in securing temporary shelter and eventual evacuation. For better or worse, you are a conduit in a situation like this and your priority should be staying in consistent communication, relaying any messages to loved ones if necessary and advocating on your client's behalf. Transparency is key.
If the situation allows, discuss itinerary modification or early return with your clients. If they're simply looking to avoid some unpleasant weather and not escape a war zone, it could be prudent to continue with the trip by making just a few adjustments. While some "acts of God" are completely unpredictable (a fire or earthquake), hurricane season is a set period of time in the Caribbean (June through November in the Atlantic) and should be closely monitored to help avoid sending clients into the eye of any brewing storm.
8. If a client realizes that their passport is lost while abroad…
Losing a designer pair of sunglasses on vacation might ruin a day, but a lost or stolen passport is much more of a hassle — and harder to replace. Once your client informs you of their predicament, advise them to immediately report the loss to local authorities. Then, you can assist them with connecting to a U.S. consulate or embassy (or their home country's embassy) to secure emergency travel documentation. This will allow them to return home if they are abroad.
If a traveler only notices their passport is misplaced on the way to the airport, you will need to help them modify travel plans to allow for the time it might take to obtain new documentation. This includes rebooking flights, booking or extending accommodations and rescheduling drivers.
Sometimes a passport does truly fall into an unknown black hole, but for those times it was left in a safe or taken in a purse or backpack, a few tips. One is to advise always leaving a shoe in your safe — yes, a shoe! Upon departing a hotel room or cruise cabin, the occupant will notice that they only have one shoe and remember to clear out anything from the safe. Another relatively new piece of travel tech can help to track missing luggage or even a small handbag, if it is stashed properly. Apple AirTags — or any other similar brand of tracker — can help locate the item it is tucked into. These little medallions can be designed to look discreetly like part of a keychain. A career pickpocket might be too savvy to miss it, but in the off chance they do, it could help law enforcement reclaim a stolen passport, wallet and more.