Most people think that if their travel business only operates from referrals that they will never escape the grind of hunting for new travel clients.
Nothing could be farther from the truth.
You see, when I started my home-based travel agency, I went from zero clients to $8 million in revenue in two years. It was primarily from organic referrals, because I went viral – "offline viral" that is.
WHAT does it mean to go offline viral? And more importantly, what does it take?
Think about it this way—when a business goes viral online it's because they've created something so compelling that people can't help but share it with others. That's exactly what you need to do offline as well.
In other words, word of mouth is vital when you want to start a travel business and establish a sustainable and successful travel agency. And, it's free! Whether you are wanting to find more potential clients without using traditional sales and marketing methods or simply want to help the other independent travel agents in your host agency or franchise, knowing how to leverage your current customers in your travel business will be critical to your growth.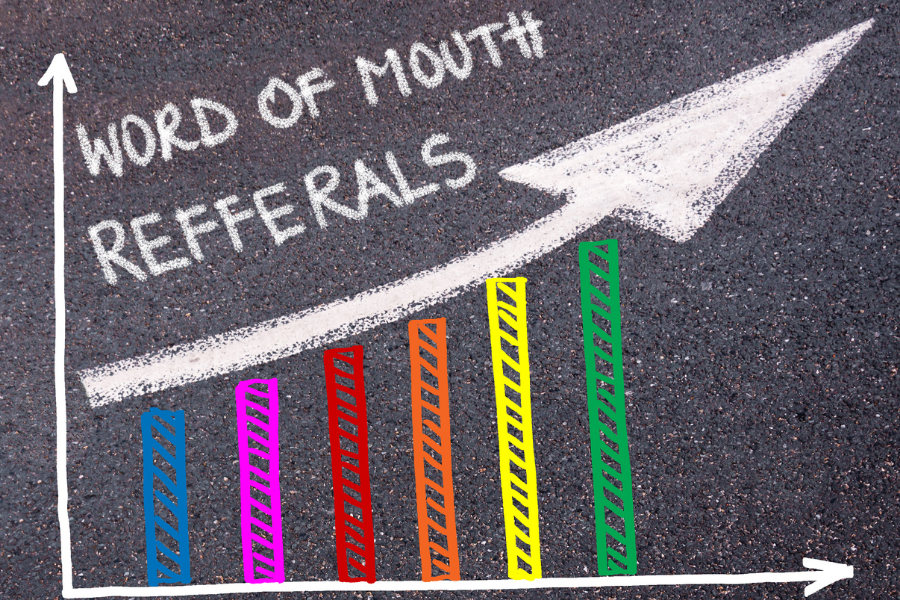 Want to know how to find travel clients using your current customers?
The key to get started is to first create a travel agency that is customer-centric. You and your company should be creating vacation experiences for your clients and referral sources that are so positive, so over-the-top, and garner great reviews, that they feel compelled to tell others about you and your travel services.
It sounds easy enough, but there's a catch. In order to go offline viral you have to be willing to think outside the box and challenge the status quo. You have to be willing to take risks and push boundaries. Most importantly, you have to be authentic and genuine in everything you do.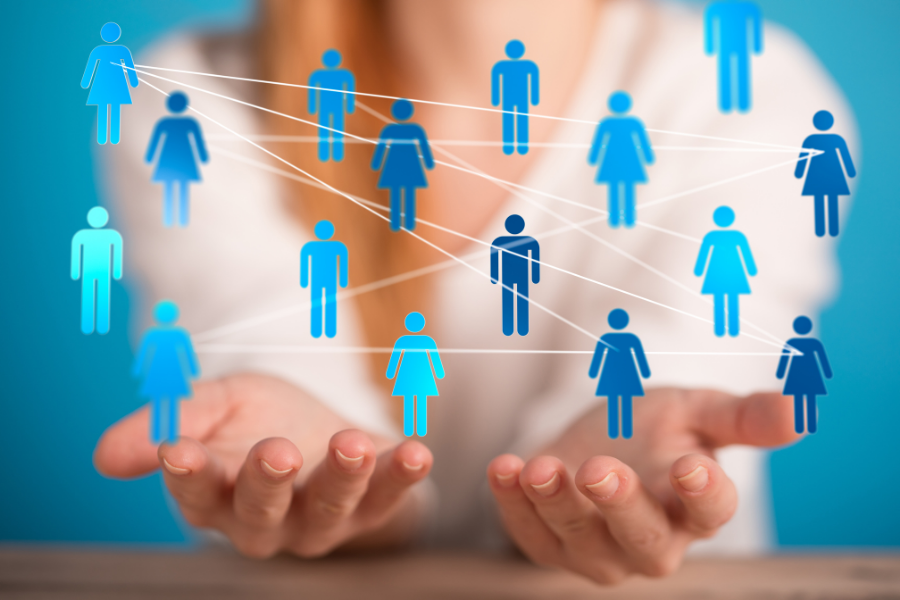 So how do you create an offline viral experience?
Here are a few ideas to help you have a successful start:
Make sure your clients always feel like VIPs. No matter how big or small your travel business is, focus on always making sure your clients feel like VIPs. That means going the extra mile to ensure their satisfaction and comfort. It could be something as simple as sending a handwritten thank you note after they make their deposit or picking up the phone to call and find out if they any last minute requests before they travel—anything that makes them feel valued.
Go above and beyond in everything you do. This one piggybacks off the last point. In order to make your clients feel truly special, you need to go above and beyond in everything you do. Whether it's ensuring the cruise line has their favorite wine onboard or ensuring their villa is at least stocked with basic supplies for their vacation —always give 110%.
Constantly look for ways to improve the client experience. Always be on the lookout for ways to improve the client experience, no matter how small. Maybe you find a new way to streamline your communication process in your travel business or you discover great new travel resources that you can pass on to your clients like: where to find the best local market for fresh fruit or the best free in-destination activities. Whatever it is, if it makes their lives easier, they'll appreciate it – and they'll be more likely to refer you to their friends and family and post a positive review on your social media channels or Google, which you can use on your website or in ads and other marketing promotion.
Be available. One of the best ways to differentiate yourself from the competition is to be available when your clients need you. After all, customers hire a travel agent not only to plan exceptional vacations based on their niche, personal knowledge, and industry experience but for the service and direct contact. That means responding to phone calls and emails in a timely manner (I like to respond within 24 hours, even if I let my client know I won't be able to address their needs for 72 hours but I received their message), being available for last-minute bookings, and offering 24/7 support if something goes wrong while they're traveling.
Be responsive to client feedback. Client feedback is crucial for any business, but it's especially important for a travel business. Not only will client feedback help you improve your travel services, but it will also show your clients that you care about their experience and that you're always looking for ways to improve. Taking the feedback from your clients and improving upon your services will lead to better reviews and more referrals. If you haven't taken the time to follow up with your clients after they return from their trip, start today! As the owner of your travel agency, you will gain so much clarity from your customer, not only about your travel services, but also about them. Your clients' personal opinions about the destination, the cost versus value, and what you could focus on to improve and structure future trips for those picky clients will be a great asset for you.
Offer incentives for referrals (optional).Incentivizing your customers to refer your travel agency to their friends and family can help you grow your company and your sales quicker within the industry. When you offer referral discounts or bonuses, you encourage your customers to spread the word about the wonderful vacations you plan, your personal destination knowledge, and your customer service. This can help you attract new customers and establish your reputation as a trusted travel agent.So, if you're looking to become a luxury travel advisor, don't forget to offer incentives for referrals! While some folks in the travel industry consider this to be taboo, the incentives or bonuses don't need to cost a lot, and for all intents and purposes, it's investing in a sales and marketing strategy that has better odds.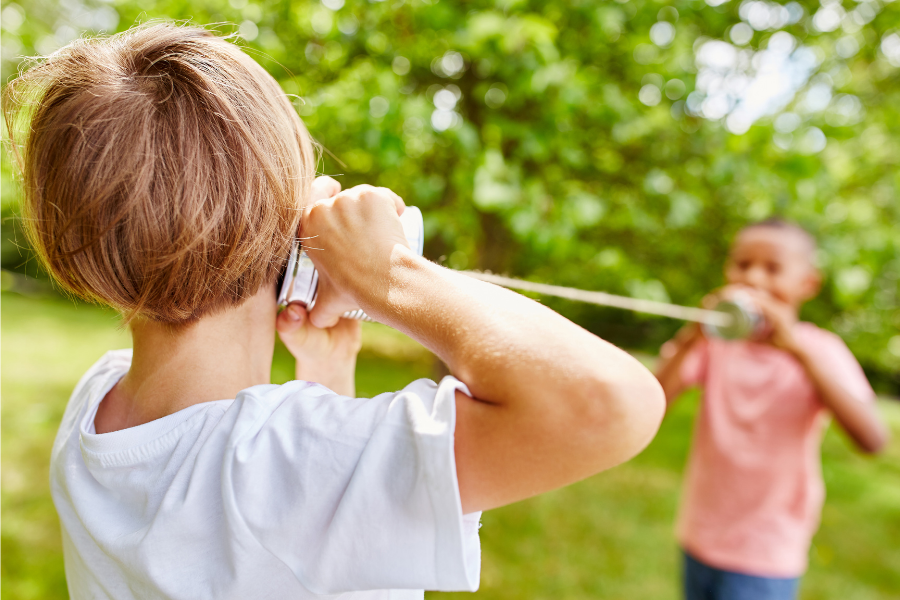 If you can commit to creating an offline viral experience for your clients, then you'll be well on your way to generating all the referral business you could ever want for your travel agency!
If your travel agency is not realizing sales from referrals or seeing benefits from word of mouth, it's time to develop a better business plan.
If you aren't getting referrals from your customers, then maybe it's time to ask yourself why YOU aren't referable. An example of some indicators include:
You're not easy to work with. If you want customers to refer you, make it easy for them to do business with you and your company. Make it a priority to facilitate a positive experience for your customers and prospective customers if you want people to recommend your business. Err on the side of making it easy rather than difficult for customers to interact with you if you want them to act as advocates for your company.
You're not responsive. Make sure you are responsive to your customer's inquiries. This means being available to answer their questions and concerns in a timely manner. It also means making sure you are providing them with the information they need and want. By being responsive, you will build trust with your customers and credibility as a travel agent.
You're not available when your clients need you. Make sure you are available when your customers need you. After all, they are the reason you're in business! Availability is key when it comes maintaining good customer relations. If they can't rely on you to be there when they need you, they'll take their travel business elsewhere. So don't let your customers down–Be sure to be available when they need you!
You're not listening to what your client really wants and needs. Make sure you are really listening to what your client wants and needs. Pay attention to the words they use and the tone of their voice. Observe their body language and try to put yourself in their shoes. As more qualifying questions and clarify their answers if needed. By doing this, you will be able to more effectively provide them with a vacation that brings you stellar reviews, as successful travel experience, and free word of mouth marketing benefits.
You're not flexible. As a travel agent, flexibility is key. You never know when a client might need to change their plans, and being able to accommodate them is part of the job. It's important to be able to think on your feet and be ready for anything when you're a travel agent. Sometimes plans change at the last minute, and being able to go with the flow is crucial.
You don't offer anything unique or special. If you want to stand out as a travel agent, there are a few things you can do to set yourself apart from the competition. First, try to offer something unique that your competitors don't have. This could be anything from exclusive access to certain destinations, insider tips and advice that will help your clients make the most of their trip, or having a niche in the industry. Second, make an effort to be more personal and engaging with your clients. This way, they'll remember you and your business long after their vacation is over. Finally, always be willing to go the extra mile to ensure that your clients have the best possible experience. By following these tips, you'll be sure to stand out from the crowd and build a successful business, whether you are a home based travel agent under a host agency, franchise, or small brick and mortar travel agency.
If any of these sound familiar, then it's time to make some changes. Remember, in order to go offline viral you have to be referable!
If you're ready to learn how to start a sustainable and profitable travel agency, build your current book of customers into an offline marketing and referral source, and watch your sales soar, join Travel Industry Solutions today. You can also take advantage of our free blog resources or contact us with questions.