As a travel agent, one of your most important business goals should be attracting new clients. You understand the level of competition in the industry. It's crucial to keep evolving, adapting, and improvising in an effort to gain a new audience and stay ahead of the competition. One of the most useful tools for building your audience is social media. Even if you don't have a lot of experience using social media, you can pick up some skills and tools that will help you grow your business. And many of the ways you can use social media to advertise are free! Here are some great tips for creating engaging social media content that will attract new clients to your travel agency.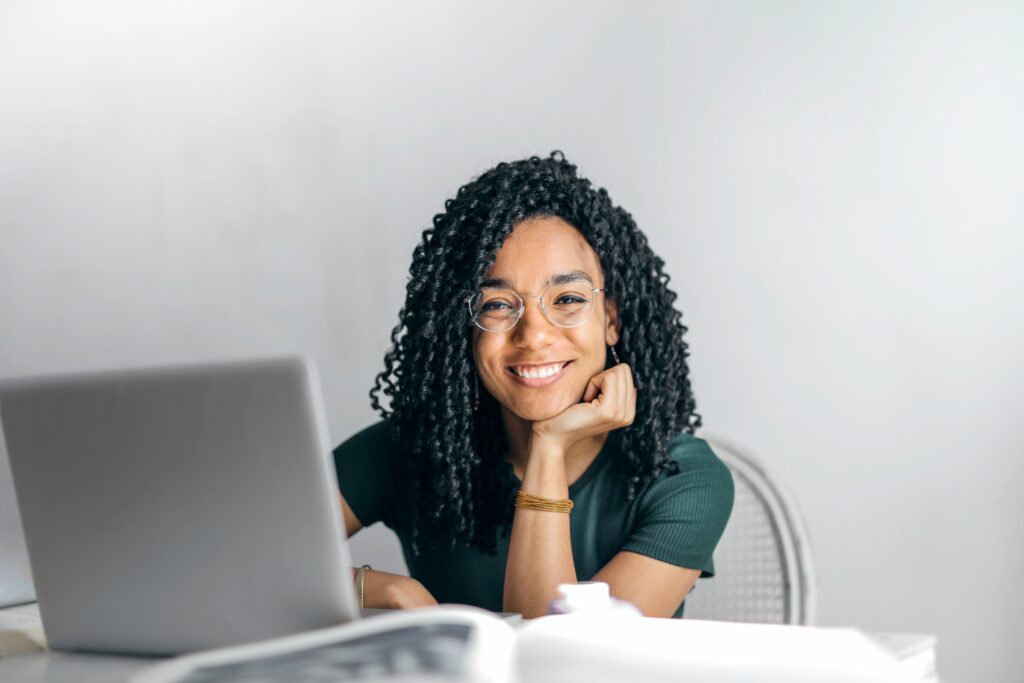 Show, Don't Tell
You've probably heard this advice before, and it's shared so often for a reason. People on social media are very likely to scroll through long blocks of text that require a few minutes to read. But sharing a compelling photo or video will make them slow down and look for more information. As a travel agent, you have no shortage of gorgeous travel destinations to show off in your posts. Get creative and share destinations that are exotic, alluring, and unusual, and point out what makes them such attractive travel destinations. Do they host an unusual celebration each year? Do they have a momentous attraction you can't find anywhere else? Is there mythology or folklore surrounding the location? By sharing an interesting fact and an amazing photo or video, people are more likely to stop, engage, and share your content with others. 
Don't Rely on Stock Photos
If you're just starting out, it might be tempting to use stock photos for your social media posts. It's actually not a great idea, because most people can tell at a glance that a photo isn't authentic. It's worth it to hire someone to take photos and videos for you so that they don't look so manufactured. Better yet, travel more and shoot your own photos and videos. You can also encourage engagement and increase your following by asking your audience to share their favorite travel photos. Another option is to solicit photos from amateur photographers who live in your top destination areas. It really won't end up costing that much more than continuing to pay for stock photos. 
Focus on Evergreen Content
Evergreen content is content that will never grow old, tired, or irrelevant. You can brainstorm a list of services, destinations, and experiences and then refer back to it whenever you're short on content. You can even repurpose and reword old evergreen posts so they can be used again and again. Ideas for evergreen content for a travel agency might include:
Listicles of favorite travel destinations
How-tos for different vacation spots or planning a perfect vacation
Best-of lists for vacation and travel spots, times of year to travel, and travel activities
Mini travel guides
Travel ideas for holidays
Spotlights on local hotels or short-term vacation rentals
Spotlights on tours or attractions
Packing lists and ideas
Themed roundups, like 'most romantic vacation spots for Valentine's Day'
Most useful travel apps
Helpful language apps and guides
FAQs or Q&As about top travel destinations
Travel stories
Travel-related recipes or dining ideas
Travel tips and hacks
Travel gear
Local legends
Travel warnings
Bucket lists
Road trip guides and attractions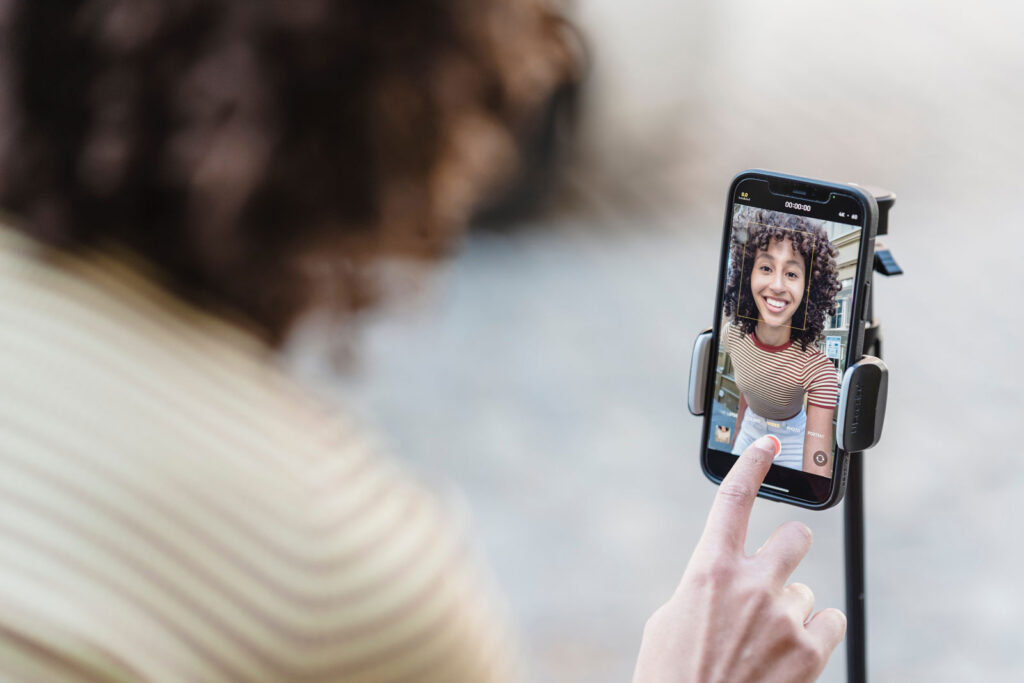 Use Clear, Concise Calls to Action
A call to action is a direct request to the customer to do something specific. Examples of calls to action are, "Call today to book a vacation!," "Click here to request more information about this location," "Share these top travel destinations with a friend," or "Sign up for our e-mail list here." These inspire engagement and encourage your audience to take further action. Plus, they won't have to skim thousands of words to find the next step they need to take. Your audience will be much more likely to continue their journey with your agency if you tell them exactly what to do next! 
Share Customer Reviews
Positive customer reviews are free word-of-mouth advertising for your travel agency. Sharing customer reviews makes the customers who wrote the review feel seen, heard, and validated. They are much more likely to become repeat customers if they realize how valued their feedback is. Your target audience is also much more likely to trust a recommendation from a peer than they would a paid advertisement from the company itself. Reviews from actual customers impact consumers' purchasing decisions, and honest reviews that make specific declarations about services received can go a long way towards securing new customers you might not have reached before. 
Embrace Relevant Trends & Hashtags
A key part of establishing your company as relevant, trustworthy, and 'in the know' is to stay on top of the latest trends. People are more likely to scroll by a post that is boring, or that is using marketing tools or visual images that are outdated or bland. Stay on top of the latest trends in social media marketing by signing up for newsletters from sites like Hootsuite, Mailchimp, and Semrush. These sites run blogs that have thousands of useful articles that will guide you through the process of designing relevant social media posts. You can also look up hashtags on Instagram and Twitter to see which ones are trending. Using popular hashtags will get your posts in front of more people, and you can reach a much wider audience than you would otherwise. You can also look at Pinterest's Most Repinned page, check your competitor's hashtags, do Google searches for popular travel image trends, and look at your post insights to see how past posts have performed so you can make tweaks.
Build Partnerships
Partnerships are a great way to increase your follower count and encourage engagement. Consider partnering with complementary businesses or influencers in the industry, like well-known travel blog authors, hotel or travel site reviewers, and travel influencers who offer a unique take on travel. For example, influencers who focus on eco-friendly travel, cheap travel, solo travel, traveling with pets, or something similar. Remember that you're trying to encourage cross-over among your followers, so look for people who have larger follower counts than you do. By collaborating with established travel influencers, you can reach a new audience and demographic and even learn some new tricks! 
Hold Contests & Giveaways
Contests and giveaways are a low-risk way to grow your audience, increase engagement, build trust, and foster goodwill. You don't have to give away an entire trip. You could offer a travel guide, travel voucher, or even something like a suitcase, travel kit, or carry-on bag. People who want to enter should have to follow your page, tag friends to encourage them to enter and follow your page and sign up for your company's email list. Your audience will grow, engagement will increase, and your followers will see you as a company that genuinely cares about making its customers happy. 
Encourage Sharing & Commentary
Much like your calls to action, you can also increase engagement and build a loyal audience by encouraging post and video sharing and commentary. At the end of a post or video, ask leading questions that will drive your readers to respond. Consider things like, "What's your favorite travel destination?" "If you won a travel voucher, where's the first place you would go?" and "Who would you take with you on the vacation of a lifetime?" These questions demand responses and are simple enough that people won't be able to stop themselves from joining in the conversation. You can also use captions like, "Who would you want to share this travel experience with? Tag them in the comments!" and "Name one person who would be willing to try this travel experience with you and tag them below!" That not only encourages interaction but spreads your message further by making sure it's seen by new people who aren't already following your pages.
Ready for More Tips for Growing Your Travel Agency?
If you're ready for more tips for growing your travel agency, keep in touch with our team of experts at Travel Industry Solutions. We have decades of expertise in the business and are happy to pass along advice that will help you succeed in a competitive industry. We know how important it is for our clients to have access to effective resources and tools that offer the legal protection and guidance they need to grow their businesses. With an annual membership, you get access to warrantied, industry-tailored contacts and waivers, training on how to use legal agreements for your business, ongoing education and support on mitigating risk and fraud, and valuable information on laws, regulations, and dangers affecting the travel sector. We also offer tools, workflows, and solutions that help travel agents of all skill levels and experience run a streamlined, efficient business. Get started today!